The Blend of Cloud, Mobile and Social Technologies in One Solution Now in Europe
The Blend of Cloud, Mobile and Social Technologies in One Solution Now in Europe
02.03.2017 09:58 am
Financial IT: Brief information about your background Mr.Ganesan?
I am the director of product management and spokesperson for ManageEngine in the European region. I am passionate about building enterprise software products that are simple and pragmatic and bring real value to customers. In the twenty years with Zoho, I have built products in the areas of telecommunication, carrier network management, enterprise IT management and enterprise IT security that are used by over 100,000 businesses across 190 countries. My current focus is on building IT management software for the many verticals that are transitioning to truly embrace cloud, mobile and IoT. I love collaborating with customers, speaking at industry events and writing for publications.
Financial IT: What do Zoho products do and who needs those products? What makes them so special compared to others?
Zoho provides a suite of applications delivered from the cloud, which businesses of all types and sizes can use to run their operations effectively. It includes managing all front office and customer facing operations like marketing, sales and customer support; back office functions like HR, payroll, invoicing, accounting and internal IT support; building custom applications to automate business process workflows; internal and external collaboration with email, chat and social tools.
So you can think of the Zoho suite as the operating system that underpins all operations and what makes Zoho special is its breadth and the way it seamlessly integrates business function together.
In this connected age, it is imperative that all businesses leverage technology to achieve their goals of productivity, profits and customer experience and that is exactly why they the Zoho suite.
ManageEngine, a division inside Zoho Corp, delivers products for the internal IT teams to manage the entire IT infrastructure of businesses. This includes all aspects of IT right from ensuring the enterprise applications in the enterprise data center are up and running all the time optimally to delivering services and support for the end users to effectively do their job. ManageEngine products can be installed on-premises or used from the cloud.
Financial IT: What pushed Zoho Corp. to open branches in Europe? Next expansion areas of Zoho?
As the demand became greater for cloud solutions across Europe, the demand for Zoho and ManageEngine products began to increase rapidly.
We have just launched two European data centers in Amsterdam and Dublin so that we could offer European customers the assurance that their data would remain in Europe. We use the services of colocation providers for space, power and cooling but otherwise the data centers are architected, commissioned, built and run entirely by the operations team in ManageEngine. All the hardware and software design, implementation and operations are done in house. Our European customers are subject to some of the world's strictest data privacy regulations; the opening of these data centers is tailored specifically towards the needs of European businesses seeking cloud computing solutions. It also allows customers to make purchases in Euros so that they needn't worry about exchange rates.
Financial IT: What is market demand in the present time? Actions of Zoho Corporation to satisfy them?
For businesses to match up to end user expectations and stay in contention, it is imperative that they embrace cloud, mobile and social collaboration technologies into their offerings. This phenomenon is true regardless of the size and nature of the business and hence a complete, integrated business application suite like Zoho has become a necessary enabler for all businesses. With this, the complete customer lifecycle can be effectively managed, from the time they show initial interest, to the time the interest is nurtured, to closing the sale, and eventually providing excellent customer support and retaining the customer for life. For businesses that are bigger in size and can afford to have a dedicated team to manage technology, ManageEngine comes into relevance with its broad range of products. Zoho and ManageEngine are not only adding new product offerings to the suite but also investing in different regions around the world, to provide our customers with great local support. Building local data centers helps customers comply with local laws and regulation while also addressing their concerns of data security and having our direct offices and partners helps customers get technical support in their language and easier access.
More Interviews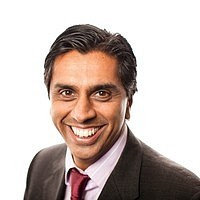 Strategic Partnerships and Alliances Manager at Sidetrade
Financial IT interview with Sunil Pandit, Strategic Partnerships and Alliances Manager of Sidetrade Financial IT: Can you please tell more about Sidetrade and the career path that brought you to join the company? Sunil Pandit (SP): I've been in enterprise sales for about 20 years now and originally joined Sidetrade from a competitor in... Read more »
Financial IT: Can you tell us more about ITSCREDIT and your background? Filipe Catalão (FC): Applying for credit from a bank is traditionally a complex, paper-based process involving countless trips to and from a bank branch to obtain information and deliver and sign dozens of documents. This process brings unnecessary stress and strain at a very... Read more »
Free Newsletter Sign-up