Learning fast - what startups need to know to grow their business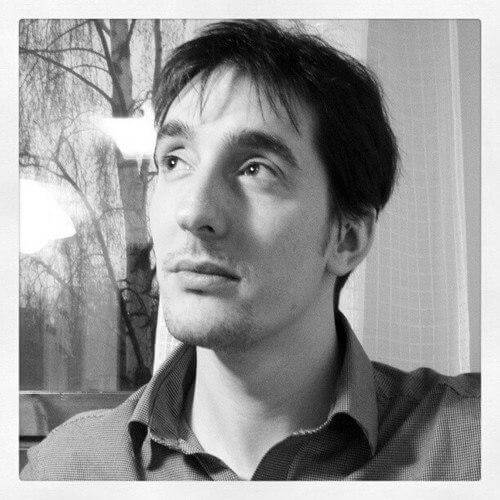 Marc Salas Martínez, Innovation Coach at Tieto



14.03.2017

07:15 am

startups , Marc Salas Martínez is an entrepreneur and coach who has founded and served on the advisory board of a number of startups, and has consulted to new and established companies. His journey started in the Software and Service Delivery in various engineering and management roles. Later on, he combined his previous experience with his passion about innovation and entrepreneurship and reinvented himself as a growth hacker that enjoys applying Service Design and Lean Startup methods to experiment effective ways to grow businesses. Currently he is coaching startups in the Tieto Data Incubator and running its operations at the Data-Driven Businesses unit.
Getting a business idea from the drawing board to reality can be a long and complex process, and startups will need to overcome many hurdles along the way. Therefore, it's crucial that innovative entrepreneurs are able to access the support and coaching they need to succeed.
However, when it comes to progressing an idea from initial thought to profitable business, what do startups need to know? I often speak with companies in the very early stages of development, and what I've learned is that it's vital to understand as early as possible where the potential lies, and how real-world progress can be measured.
Don't fail fast, learn fast
One phrase that has become a bit of a buzzword in the startup scene in recent years is 'fail fast, fail often' - the idea that innovative businesses should not be afraid to experiment, to try new things that may not work, as long as they can do it quickly and move on. While this is a good approach, often startups tend to forget and misunderstand where the real focus is.
Making sure you capture the right lessons from a test is much more important than simply saying 'that didn't work, let's try something different'.
Yes, failure will intrinsically and inevitably be part of that process, but what's really important is how you react to it. Making sure you capture the right lessons from a test is much more important than simply saying 'that didn't work, let's try something different'.
This is something I try to emphasise when working with startups, and it's a mindset that has to be in place from the very earliest stages of the development process. If you're not taking the right lessons from every step along the way, you're going to have no idea if the concept you're working on actually has any real value. Startups focus should be on 'learning fast' to be able to grow.
Understand customers problems first
The truth is that customers don't care about your solution, they care about their problems.
That's why right from the start, we place huge importance on making sure that ideas are validated.
The first thing you need to do when looking to progress your ideas from initial concept to a practical business model is to get out there and talk to prospective customers to validate your assumptions.
These conversations will determine whether or not your vision is actually in line with the demands of users. If there's no pressing need for a product, it doesn't matter how innovative it is, it's unlikely to succeed.
What we advise startups to do is to go and talk with who they think are their customers. They need to observe them in their real-world context, interview them, and figure out if this is really a problem they would be interested in being solved. Based on the findings, this may alter the solution you propose, or you may have evidence that your concept is a solution customers might care about.
Measure your progress
One thing that is important to remember is you can't rely entirely on what your customers tell you, as often, what people say and what they do may not always match up. For example, I've done research in stores where I've watched how people select certain products. When speaking to them afterwards, they often find it hard to explain exactly why they made a particular decision, and asking them questions such as 'were you aware you physically picked that item up?', many didn't even realise.
You need to go out and talk to customers, test it and then validate your assumptions.
That's why it's so important to have your customers interact with your product as early as possible and build the solution to learn from qualitative and quantitative data. This way, you will be able to visualize and measure your customers journey to fully understand what your customers do and why they do it.
At the heart of this, we use five key measureable metrics to gauge the progress of a startup - acquisition, activation, retention, revenue and referral. These need to be tracked closely as you keep developing your product, as the numbers will be the key proof that there is a genuine need for and interest in whatever you're offering.
For example, if you're looking to learn how many customers are interested in your idea, one way to do that is by measuring how many visitors sign up to your website within a week.
This not only gives you a great potential customer base to work with, it gives what you're doing much more strength, as you can point to each week's numbers to demonstrate that customers are showing real interest in what you do.
Of course, these numbers only tell part of the story. Talking to the customers behind these numbers is equally important to understand their actions.
An idea only has value once it can be proved it is worth something. You need to go out and talk to customers, test it and then validate your assumptions. Ultimately, the responsibility is on the startup to conduct these activities and make sure they learn how to grow the business.
Read about Tieto Data Incubator.
Related Blogs