Phew! No more HFT for me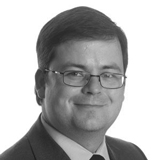 Christian Voigt, Senior Regulatory Adviser at Fidessa



06.05.2016

01:30 pm

MiFID II /MiFIR , Christian is a Senior Regulatory Adviser at Fidessa. He focuses on the growing regulatory and functional requirements for multi-asset automated trading systems, supporting Fidessa's clients across Europe in meeting these challenges. Christian was previously a Vice President at Deutsche Börse AG, responsible for business development in the institutional equity markets.
Some might remember the surprise, back in March 2012, when it became apparent that an individual personal trader could end up being classed as a high frequency trader (HFT) under MiFID II. Admittedly I'm quite proud of my 10 finger touch-typing skills, but I wasn't sure whether my ability to type really fast could be held against me one day.
Finally, after four years, the European Commission published the draft delegated acts last week confirming the new HFT definition. Happy to report that the final definition is much more sensible than once feared – click here for a quick summary. The new definition requires three separate criteria to be met, such as co-location, proximity, or high-speed direct electronic access, and includes only prop trading for the quantitative part of the test. This looks like a victory for common sense and, thanks to the refinements, a lot of market participants (including me) worried about being caught as an unintended consequence will now be out of scope.
An interesting point worth making is the relationship between the German HFT Act and MiFID II, as both offer definitions for HFT. BaFin has already provided much more guidance in its FAQ on this topic, but it is uncertain how MiFID II will compare on the finer points. Regardless of the outcome, following this debate has become far less stressful for me, relieved as I am to know that my finely honed typing skills won't put me in the cross hairs of European regulation after all.
Related Blogs