Banking on change: what's next for the financial services sector in 2020?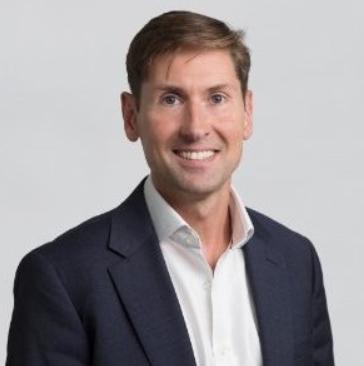 Mark Grainger, VP Sales Europe at Engage Hub



22.01.2020

11:15 am

financial services
2019 has been the year of disruption for the Financial Services (FS) sector, largely driven by evolving customer expectations and the influx of new technology. Increasing regulatory requirements, combined with new entrants in the market and shifting economic policies also continue to mould the industry. According to PwC, 15 new licences were issued in the last three years to a variety of cloud-based challenger banks. As these branchless banks take over market share, incumbent banks have realised the need to adapt to this change – whether to be a shaper of the future or a fast follower. Already, traditional banks have invested over 1 trillion US dollars in disruptive technologies over the last three years, looking to embrace agility and stay competitive. Simultaneously, around a third of the UK's bank branches have shut within the past five years alone, as banks focus on making their operations digital.
2020 comes at a crucial time, with higher than ever before customer expectations, regulatory requirements and new competition. Bank branches will continue to diminish at an increasing rate, agile fintechs will continue to gain market share and the FS sector will continue to look for the perfect balance between regulatory compliance and customer experience.
The future of the bank branch
The closure of bank branches has been attributed by traditional banks to the shift towards online banking. According to RBS, in the last 5 years, the number of customers using their branches across the UK has fallen by 40% and mobile transactions have increased by 73% over the same period.
As customers continue to change the way they bank, incumbent banks will continue to change the way they serve them, investing in digital branches and re-shaping their network – replacing traditional bricks and mortar branches with alternative ways to bank. This move will not be as much of a leap as one may expect, as the face of a high street bank branch has already significantly changed over the years. The number of tellers has decreased, and the branch is now sprinkled with machines helping customers carry out their various tasks. The natural next step is for banks to introduce the functionality of these machines in the form of mobile apps, bringing banking directly to the smartphone of the customer.
Despite the shift to online banking, however, there will always be customers who prefer to do business in person, and banks need to ensure they don't leave these customers behind. 78% of Generation Z consumers visit a physical bank branch at least monthly, the highest of any age group, according to a study by Adobe Analytics. Hence, it is imperative for banks to still take a cross channel approach – and not put all their eggs in the digital basket – to ensure these customers are not being left behind, and don't become disillusioned by the closing branches.
The rise of challenger banks
Over the past year, so-called challenger banks and neo-banks have been making headlines by attracting big venture capital investments and poaching customers from traditional banks.
These newer, completely digital mobile outfits, don't carry the weight of legacy technology, so they can leapfrog over traditional infrastructure and disrupt the status quo.
Traditional financial institutions aren't asleep at the switch when it comes to these new kinds of banks. Mindful that most of their customers have no interest in visiting a bank branch, they have accelerated their adoption of digital technologies. Some legacy firms are also launching nimble digital banks of their own that could pose a threat to independent challenger startups. Earlier this year, Goldman Sachs debuted it's online banks Marcus, and more than 50,000 Britons signed up in the first two weeks.
Although traditional banks still hold the largest market share, they may be at times disadvantaged owing to their reliance on legacy systems. Customers are now expecting fast and seamless service, requiring banks to take the same highly personalised and nimble approach that has led to the popularity of digital banks. However, the ageing and complicated web of legacy systems that form the IT infrastructure of banks today makes it increasingly difficult for them to transform their operations. For instance, customers can now open current accounts with neo-banks including Monzo and Revolut on their smartphones from the comfort of their own homes. Slick mobile apps take customers through the entire process, using a selfie taken on their smart phones as proof of ID. Unfortunately, this cannot be replicated by traditional banks, for the simple reason that legacy systems don't accept jpg images, and the proof of ID would still need to be physically scanned and filed onto the system.
Aware of this gap, traditional banks are increasingly incorporating agile digital tools in all customer interactions. Earlier this year, Santander announced that it will funnel 20 billion Euros into digital transformation and information technology in the next four years, largely targeted toward improving customer experience.
The balance between customer experience and security
According to the Strong Customer Authentication (SCA) ruling under the second Payment Service Directive (PSD2), all merchants and banks need now require two methods of authentication for online transactions.
Additionally, last year, criminals stole £1.2 billion through fraud and scams. It's clear that banks, who not only deal with sensitive customer data but also are responsible for safeguarding money, have a responsibility to take security seriously. However, at the same time it is important for banks to ensure introducing these additional security measures doesn't affect customer experience (CX). After all, enhanced security often requires customers to jump through additional hoops. And the conventional CX wisdom is that journeys should be as simple as possible to keep customers happy.
In 2020, banks will need to make sure this additional layer of security – whether through a one-time passcode or using biometrics – is easy to execute without device-hopping, and with an easy way to access customer service if needed.
Extra authentication is becoming the norm, and as long as it's seamlessly integrated into their customer journey, customers will be happy to put up with the added friction if it prevents issues. And by showcasing a pre-emptive approach to customer service, financial services organisations will be rewarded in the long run.
With so many changes to the sector coming so fast, it can be hard to grasp the sheer scale of innovation underway. Whatever happens, 2020 will be an interesting year for traditional and new banks alike, as both focus on retaining market share and ensuring a holistic, secure and largely digital experience for their customers.
Related Blogs