How To Build Better Systems For Modern Financial Services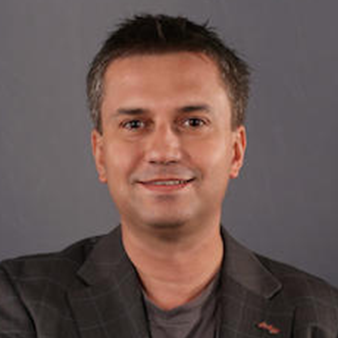 Francesco Cesarini , Founder & Technical Lead at Erlang Solutions



21.07.2021

02:45 pm

financial services
I was flying home from San Francisco to London last year when everything was shutting down around us. I was returning to a deserted city center, a stock market in free fall, a world of remote working where interaction with colleagues, friends and families was through video conferencing and messaging apps, where online shopping and home delivery became the norm. I found a cashless society that had moved to contactless payments and online transactions. The global infrastructure, both fixed and mobile, alongside many of our future customer's servers had come under severe strain.
The strain was felt by some companies more than others. A lot of people in our industry came to the realisation that their existing tech stacks were not built to handle the unexpected stress that the lockdowns placed on their IT infrastructures. From outages in online banking, stock brokerages and eCommerce sites, forcing you to virtually queue for hours before you were allowed to shop. With these lessons learned from the pandemic, it must now be the case that best practice system architecture and software engineering must prioritise fault-tolerance and reliability as a mission-critical must have. It is not something that can be bolted on as an afterthought. It was a strange feeling, as we had been advocating these best practices for decades, first in the Telco space, and later in FinTech.
What is the difference between telecoms and FinTech? Not much, if you ask me. Both are highly transactional in nature, they need to handle huge numbers of simultaneous requests and scale and handle traffic spikes in a predictable way. They need to be reliable and never fail. Erlang, being designed to specifically solve such problems in reliability and service availability, is a great fit for so many use cases in FinTech as can be observed in the tech stacks of success story firms such as Brex, Klarna, Solaris Bank and SumUp.
As for the other major trends happening in the space right now? We remain excited about the potential of DLT or blockchain as a distributed, soft real-time system. Now that the hype has settled, when used in the right context with energy efficient consensus mechanisms, blockchain changes how things are done for the better. Cryptocurrency too is really exciting, especially with countries going digital and creating their own e-currencies or making existing ones legal tender. Blockchain is a natural extension of what we do. Be it with mobile wallets or cryptocurrencies, we make sure they scale and are resilient.
Financial inclusion is one of the genuinely revolutionising aspects of FinTech over the last decade - everyone should be given easy and equal access to banking facilities without the need for brick and mortar bank branches. And we were there from the start, helping bring banking services in rural South Africa with the A-Card to bringing a social aspect to M-Pesa. A new generation of mobile-first banks has taken the market by storm, combining Fiat currencies, crypto and FX services. And again, we found ourselves building the backend and infrastructure of challenger banks.
We look forward to continuing to apply our deep domain knowledge and expertise in building highly scalable, fault-tolerant systems to our clients across the financial services space. Our aim is to provide the reliable system infrastructure that allows FinTechs to do what they do best - innovating and improving people's lives through better access to financial products. All of this without being taken by surprise when the products and services they provide surge in popularity or come under strain for reasons no one could have imagined or predicted.
This article is an abstract from the in-depth report by Erlang Solutions 'FinTech Trends In 2021' you can download the full report for free on their website. [https://www.erlang-solutions.com/landings/fintech-trends-whitepaper/]
Related Blogs