The Most Interesting Real-world Applications of Blockchain Technology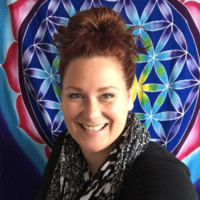 Michelle Joe, at blogger



21.10.2019

12:45 pm

Blockchain
Blockchain is changing the mindset of businesses and governments as we know it. Blockchain has been identified as the next big thing since the internet. It is producing innovative models that are disrupting traditional ones.
The momentum created from this latest technology shows no sign of slowing down. Businesses are aspiring for ways to reach out to the mechanics of this evolving science.
Blockchain is more than crypto
Since the two are almost always mentioned together, many people do not realize that cryptocurrency is just one application of blockchain. Predominantly, it facilitates transactions without the involvement of banks.
It seems that crypto may soon become an acceptable mode for international payments. This will give businesses access to an increasingly global supply chain.
However, there are plenty of other real-world applications of this game-changing technology. Blockchain has a solid future. The underlying technology already exhibits a great deal of potential, with numerous use cases across various industries.
Examples of how blockchain is changing the world we live in
Here are a few fantastic examples of blockchain at work. The sheer number of applications of the technology makes it next to impossible to list all. This is only the tip of the iceberg. But once you finish reading this blog, you will get a gist of the potential -and power- of what blockchain technology has to offer.
1. International money transfers
This is what cryptocurrency has been successfully doing all along. As people move away from traditional transfer options and onto the blockchain, they can acquire multiple benefits.
Without a central authority, individuals can transfer funds anywhere in the world, at any time, more quickly, and with lower transaction fees. And because transactions are completed faster for a fraction of the cost, it is a more favorable choice.
2. Paying parking fines
Though New York City was the first to propose this idea back in 2014, there has been no follow-up action as of yet. But just recently, South Africa mentioned the same idea. The implication is that governments are considering the use of blockchain for various applications.
3. Government level tasks
While we are on the subject of governments, why not mention those countries that are making headway in adopting blockchain technology.
In 2016, representatives of 30 government departments in Dubai investigated the possibility of becoming the world's first blockchain-powered state.
Estonia, on the other hand, is collaborating with Ericsson. They aim to move public records onto the blockchain.
Let's not forget Samsung's efforts to help the South Korean government with the technology. They are using it for public safety and transport applications.
4. Charging electric cars
As electric cars are a relatively new concept, it will take time for other technological advancements to attach themselves to it. But a German utility company, RWE, is setting the record straight. They have taken a bold step to incorporate blockchain into their options. Now, this technology is backing their charging stations.
5. Car dealers
EV charging facilities are not the only blockchain use case to enter the automotive market. The Mobi initiative is carrying various companies towards the blockchain faster than you think.
Autocoincar is a platform for car dealers. It aims at facilitating the buying and selling of vehicles with the use of crypto all over the world. Though the company supports transactions through fiat currencies such as the US dollar, British pound, Euro, and UAE dirham, it also encourages people to buy a car for sale with bitcoin cash (BCH).
Like many other startups, autocoincars has introduced its cryptocurrency, the Autocoin. The technology backing it is likely to bring the digital currency into the mainstream. It'll be available for making payments in real-time or for holding onto as reserve assets. Moreover, car dealers can now offer their stock of crypto to buyers and investors alike.
But the most significant advantage lies in the fact that the crypto car sales industry overcomes the exchange rate barrier. That is why there is so much potential for growth.
6. Smart contracts
This is precisely what it sounds- contracts that are much smarter than regular ones. Because smart contracts are developed on the blockchain, there are no intermediaries. And they don't require a third-party to monitor and legalize them.
Smart contracts are gaining a great deal of traction, especially in the insurance sector. Companies such as Guardtime and Etherisc have already established a foothold. Industries are switching to them as they reduce the dependency on standard legal contracts. Moreover, blockchain has the ability to create trust in a trustless ecosystem with the use of public ledgers. That way, smart contracts can track claims and hold both parties accountable.
7. Copyright and royalty protection
With the explosion of online content, copyright and ownership issues are common concerns. Blockchain is promoting these laws in the digital space. All information is chronologically timestamped, ensuring a clear recording of events. So now, your music, videos, blogs, or any other content is secure.
Furthermore, since downloads can be monitored, artists and content creators can warrant their fair share of the money. Information such as royalty distribution will be available in real-time.
8. Healthcare
The healthcare system is bogged down by multiple inefficiencies. Primarily, they stem from the use of numerous forms, human error, and poor communication between doctors, lab technicians, patients, etc.
Blockchain can automate processes and save countless hours of paperwork. As forms and data are safely stored on the chain, it reduces the probability of human error.
Examples of blockchain already in use in the healthcare system include:
Health Nexus- provides decentralized blockchain patient records
ConnectingCare- tracks the progress of patients after they leave the hospital
MedRec – an electronic medical records system on blockchain designed to manage authentication, confidentiality, and data sharing
9. Digital voting
Voter fraud is a growing concern in developing as well as developed countries. With increasing criticism on the matter, there is a greater need to switch to the blockchain.
The technology touts a high level of transparency as well as information security. With these essential features, voter fraud can be completely eradicated. Any irregularities and attempts at distorting data can be highlighted in real-time. This can bolster a trusted, fair system that promotes success.
10. Cybersecurity
Blockchain is well-known for its ability to safeguard sensitive information. Industries rely heavily on protecting their data, especially with current trends circulating KYC (Know Your Customer) processes.
Remember that blockchain's ledgers are decentralized. Additionally, blockchain data is encrypted. Information from one block is linked to another. That means that it can't be corrupted or manipulated by one authority. Any unusual behavior will be instantly detected.
And data is entirely transparent to members (nodes) on a chain. While everyone can view the actions of other individuals, the true identity can remain hidden.
Wrapping up
Blockchain technology is an innovation that is being embraced by many industries. As we travel through the digital era, the functionalities of various technological developments will become more apparent.
Blockchain is offering a wide array of excellent solutions. But it is essential to understand that it cannot be the solution to every problem. Unique applications can satisfy issues that different businesses are facing.
What is currently being observed is the eagerness with which the IT sector is leveraging Blockchain-as-a-Service (BaaS). Major market trendsetters, such as Microsoft, Amazon, and IBM, have already started investing in it.
IT companies are aiming to create a whole new selection of services. Combining BaaS with cloud service, IoT, AI, etc. can open a vast number of solutions. Only time will tell how we will fare in this unexplored territory.
Related Blogs