Global Banking's Last Stand
William Laraque
Managing Director at US-International Trade Services
Global Banking's Last Stand
21.07.2016 02:15 pm
The announcement that Wells Fargo is collaborating with Amazon to provide student loans is an important strategic move by Warren Buffett's favorite bank.
The banking industry took a breather recently when the fortunes of Lending Club headed South. While Citibank, Citigroup, Citi or whatever, has always been on the forefront of the use of technology in banking, its relationship with Lending Club provides important lessons about both the opportunities and limits in the conflation of technology and banking. Setting aside the issues of poor leadership and management, the trials and tribulations of using algorithms to make credit decisions were placed solidly in reality's glare. Using algorithms to make credit decisions when economic times are favorable is a relative no-brainer. When times turn tough, greater levels of judgment and discernment are required.
The issue of determining credit-worthiness is essential to the use of the Internet for banking services. China and Ant Financial use what is probably the most intrusive credit-worthiness determining process in the world. The system records whether you paid for your last taxi ride. It is doubtful (to me) that democratic Western societies in Europe, the Americas, and the rest of Asia will allow such a degree of intrusion and potential compromise of privacy.
I have noted that oligarchies tend to prevent the use of VPNs. The issue of politics and Internet privacy figures largely on the frontiers of banking and technology.
Global Trade and Technology
The emphasis on Fintech and blockchains, AI (artificial and augmented reality) belie almost any concerted effort to either fully understand or to solve the most fundamental and potentially profitable issues of global trade. The use of an all-encompassing platform with secure portal access that facilitates SME engagement in all aspects of global trade is presently lost in a false debate on globalization, opportunity, economic equality, wealth, justice...and jobs.
Yet, this is where global banking has the opportunity to make its sustainable "last stand."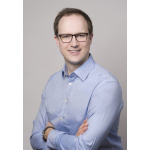 James Booth PPRO
Over the last ten years, the retail e-commerce ecosystem has undergone a wide-ranging transformation. As recently as 2010, the e-commerce and payments value chain were relatively straightforward: Any eCommerce merchant could integrate a payment Read more »
Marcus Vinicius Martinez CGI
If you own a smartphone, the chances are you have at least one gaming app installed. You know, for those rare moments when you have a few minutes to spare and just need to switch your mental focus. However, with the ever-increasing power of Read more »
Free Newsletter Sign-up