Re-imagining BI in Banks with a Smarter "Platform-oriented" Strategy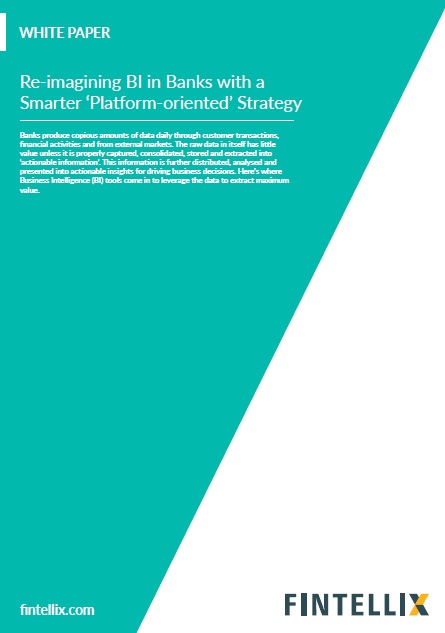 White Papers

22.02.2015

07:00 pm
Banks produce copious amounts of data daily through customer transactions, financial activities and from external markets. The raw data in itself has little value unless it is properly captured, consolidated, stored and extracted into 'actionable information'. This information is further distributed, analysed and presented into actionable insights for driving business decisions. Here's where Business Intelligence (BI) tools come in to leverage the data to extract maximum value.
This paper first appeared as an article in International Banker, February 2015.
Please fill up these fields in order to read the publication.