Banking on Cloud: Essential Tips for Implementing a Cloud Strategy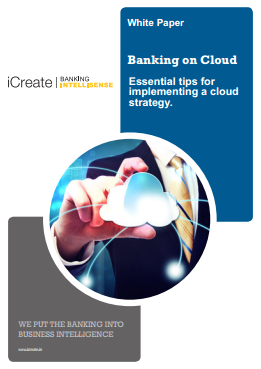 White Papers

20.04.2014

08:00 pm
The Banking sector is renowned for the volume and velocity of Data it generates, transmits and stores. Given the recent financial crises and the subsequent regulatory pressures, the cost of IT has grown exponentially for not just the banking organisation on the whole but even at a divisional level.
Banks are now faced with drastically cutting IT costs, but not at the cost of compromising data security and integrity, which could lead to reputational, legal, monetary damages. The need therefore to explore unconventional and innovative options which shrink IT costs while safeguarding data integrity. However, with limited resources and even limited budgets, a conventional IT implementation methodology is neither an efficient nor an advisable solution.
Cloud as a technology option for Data and business processes has gained a credible foothold in recent times across several industry sectors including financial services. This article details the 'must knows' for implementing an efficient and secure information management framework in a Cloud environment. Let's first take a quick look at the various Cloud delivery and deployment models available for a bank.
Please fill up these fields in order to read the publication.