SimCorp Announces World-Class Line-Up for 4th Annual Client Communications and Reporting 2015 Conference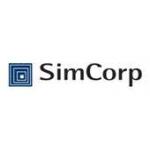 SimCorp Announces World-Class Line-Up for 4th Annual Client Communications and Reporting 2015 Conference
Wealth Management
,
Infrastructure
SimCorp's fourth annual Client Communications and Reporting 2015 conference, for private wealth and institutional asset managers, returns to Merchant Taylors' Hall in London's Threadneedle Street on Monday, 21 September, 2015.
The conference, which has 'agility' as its theme, will be chaired by Peter Bambrough, Principal Consultant at Citisoft, a leading global investment management consulting firm.
Confirmed 2015 speakers include:
· Acanthus Consulting Director
· AlphaFMC Head of Digital
· Citisoft Chief Executive Officer
· Columbia Threadneedle Investments Change Manager
· Compeer Senior Research Analyst
· Dimensional Fund Advisors VP Marketing
· EY Partner
· Gabriel Research & Management Director, Head of Strategy & Propositions
· HNW Social Media Director
· Illmer Investment Performance Consulting Managing Director
· Knadel Wealth Management Practice Leader
· Northern Trust SVP Global Product and Strategy
· PricewaterhouseCoopers Director
· Rathbone Brothers Deputy Chief Operating Officer
· Wells Fargo Asset Management EMEA Client Relations Practice Leader
According to Nicola Cowburn, Vice President, Global Marketing at SimCorp Coric: "This year's theme of agility reflects the challenges faced by private wealth and institutional asset management firms today. Their success hinges on their ability to respond quickly and cost-effectively to shifts in client requirements, market conditions, technology evolution and the demands of regulators. The 2015 conference will highlight how wealth and asset management firms can develop the agility required to enable growth, mitigate risk and deliver competition-beating client service."
This European event is free-to-attend for qualifying wealth and asset managers.
Free Newsletter Sign-up