Global banking technology leader Avaloq to reach net zero emissions by Q3 2020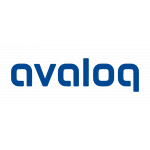 Global banking technology leader Avaloq to reach net zero emissions by Q3 2020
Wealth Management
,
Banking
Avaloq, a global leader in digital banking solutions and wealth management technology, is on track to reach net zero emissions by the third quarter of this year, one of a number of significant targets the firm is announcing as part of its first CSR programme. Avaloq is also on track to be using 100% renewable energy for its global operations by Q3 as it looks to lead the financial technology sector in its approach to climate change and meeting the highest environmental standards.
Overall, Avaloq is publishing commitments to a variety of initiatives as part of its ESG programme, all of which are detailed in its first CSR report and in a new CSR section on its website1. Additional targets include increasing the number of women in its workforce to at least 30% by the end of 2022; doubling the number of women in senior and management positions by 2025; increasing the hours of bottom-up staff volunteering projects; and further upgrading its employee skills and transition assistance programmes.
The firm is using a three-step, iterative process – Avoid, Reduce, Offset – to ensure it reaches net zero emissions by the third quarter. While prioritizing the avoidance and reduction of behaviours to reduce its emissions, such as promoting more responsible business travel, it has also engaged in carbon offsetting projects.
Avaloq will achieve its 100% renewable energy goal through the purchase of Energy Attribute Certificates (EACs) equal to its total MWh consumption. Each EAC is proof that 1 MWh of renewable energy has been produced and injected into the grid. By purchasing EACs equal to its total grid consumption the company can be confident that all its grid-sourced electricity has come from renewable generators.
Doing Well by Doing Good (DWDG) is one of Avaloq's key staff volunteering initiatives, and, going forward, the company will look to build on the 1,000 staff hours committed to it in 2018. DWDG sponsors volunteering projects with an environmental, knowledge sharing, well-being or gender equality focus. As an example, in 2018, two Singapore-based employees created an innovative learning platform for schools in the earthquake-hit Helambu region of Nepal.
In October 2019, Avaloq joined the United Nations Global Compact, the largest worldwide CSR initiative for businesses. As a member, the company is committed to providing annual communication on progress in implementing the UN Global Compact's ten principles in the four areas of human rights, labour, environment and anti-corruption. It is also committed to supporting the UN Sustainable Development Goals (SDGs), an urgent call-to-action on the most significant challenges the world is facing today.
Jürg Hunziker, Avaloq Chief Executive Officer, said: "Avaloq has made significant progress in many ESG areas, as evidenced by our adherence to the United Nations Global Compact and by reaching net zero emissions before the end of the year. But there are still areas where we need to improve in order to be the business we want to be. Nevertheless, I am incredibly proud of what we have achieved so far, particularly our staff volunteering programme, and firmly believe we can be a global leader not just in technology but also in social responsibility."
"We have worked very hard to shift from a separate sustainability strategy to an integrated corporate sustainability strategy, which means we are now embedding sustainability into everything we do: our people, our solutions, and our operations. I know that for our banking and wealth management clients, ESG has become a defining factor not just in terms of their own operations but in the partners they work with. As such, Avaloq will continue to be a partner of choice."
Free Newsletter Sign-up