BNY Mellon Wealth Management Recognized 2017 Best Private Bank for New Customer Segments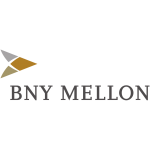 BNY Mellon Wealth Management Recognized 2017 Best Private Bank for New Customer Segments
BNY Mellon Wealth Management has been named by Global Finance Magazine the 2017 Best Private Bank for New Customer Segments. In its second annual Best Private Bank awards, the magazine also honored the firm's Senior Director and Wealth Strategist Joan Crain as Industry Thought Leader.
The New Customer Segments Award evaluates how private banks are uniquely addressing the needs of customers that historically have been underserved, such as minorities, women, and other segments, according to Global Finance. The publication's editorial board based its selections on entry submissions, (which include the firm's key financials, capabilities and offerings), customer endorsements, thought leadership, and knowledge of local markets, regulations and practices. Other criteria included the magazine's own market research, as well as input from industry analysts and executives and users of private banking services.
"As a global firm, BNY Mellon Wealth Management offers a robust array of professional services to its diverse, global clientele by identifying specific client groups, such as next generation wealth or entrepreneurs, and then customizing their client experience. In doing so, we have been able to better connect with our clients and meet their specific needs and goals," said Don Heberle, CEO of BNY Mellon Wealth Management "We're delighted to be recognized by Global Finance for our excellent client focus and are equally pleased to be recognized for the astute expertise and insights of our professionals, such as Joan."
Crain has more than 25 years of experience working with large, multinational and multigenerational families. She specializes in cross-border planning, business succession and family governance. She is a frequent speaker to such professional groups as the American Bar Association, the Hong Kong American Chamber of Commerce and numerous estate planning councils across North America, the Middle East and Asia. She also is a founding contributor to the GCC Governance Code of the Family Business Council-Gulf.
Crain earned her MBA in Finance from Rollins College, her Bachelor of Education from Queens University, and her Bachelor of Music from McGill University. She holds the designations of Certified Financial Planner, Certified Trust & Financial Advisor and the international trust and estate designation TEP.
Global Finance, founded in 1987, offers analysis and articles about financial markets worldwide and states it has a worldwide circulation of 50,000+.
BNY Mellon Wealth Management is a leading wealth manager. In 2016 it was named by Family Wealth Report as the top U.S. Private Bank and rated the Top Private Bank for Family Offices by Professional Wealth Management magazine. Barron's ranked it the 8thlargest U.S. wealth manager in 2016. The firm has more than two centuries of experience in providing services to clients who today include financially successful individuals and families, their family offices and business enterprises, planned giving programs, and endowments and foundations. It has nearly $202 billion in total private client assets, as of September, 30, 2016, and an extensive network of offices in the U.S. and internationally. BNY Mellon Wealth Management, which provides investment management, custody, wealth and estate planning and private banking services, conducts business through various operating subsidiaries of The Bank of New York Mellon Corporation.
Free Newsletter Sign-up