Ullink Expands Chinese Market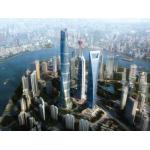 Ullink Expands Chinese Market
Ullink, a global provider of electronic trading and connectivity solutions to the financial community, announced its expansion into mainland China by partnering with two local businesses to establish a new entity based in Shanghai.
The decision to further strengthen Ullink's foothold in China is the direct result of recent business success in the region and growing demand for electronic solutions that can meet the latest regulatory requirements, as well as help elevate local businesses to international levels. Ullink already has a successful operation in Hong Kong, which currently services more than eight Qualified Domestic Institutional Investor (QDII) clients in mainland China.
Since the downturn in the Chinese economy in 2015, Regulators and Exchanges are implementing measures to help stabilise local markets, in particular turning the spotlight on electronic trading and pre-trade risk management. Ullink has a proven track record in providing the most advanced pre-trade risk monitoring solutions that can verify all risk filters in real time, as well as allow for independent monitoring of global trading activities. Due to the agile architecture of Ullink's technology, integration with local Chinese systems and third party order management tools is a given.
Ullink's global trading community, NYFIX with over 2,000 counterparties, will give China's QDIIs and international business partners, access to world-wide liquidity. Ullink has already established low latency, direct market access (DMA) connectivity to local Exchanges. Together with Ullink's low-touch straight-through processing platform, this means powerful access to the world economies is instant.
Commenting on the expansion, Marcus Consolini, Managing Director, Head of Asia Pacific at Ullink said: "We are excited about our strategic investment in China, further supporting our local clients with global connectivity and regulatory solutions specifically tailored to their needs. We have seen an increased demand for vendors to supply up-to-date risk management solutions that can fulfill the needs of the local financial industry. Understanding local market requirements has been key to our success in the region and underpins our commitment to become partner of choice for Chinese market participants."
Free Newsletter Sign-up