BELLIN Wins Two Titles in the Business Worldwide Magazine (BWM) Global Corporate Excellence Awards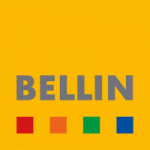 BELLIN Wins Two Titles in the Business Worldwide Magazine (BWM) Global Corporate Excellence Awards
Leading Treasury software management firm BELLIN was celebrating this week, having scooped two major category titles in the Business Worldwide Magazine (BWM) Global Corporate Excellence Awards.
As well as being awarded Best Treasury Software and Services Company (2016), CEO and founder Martin Bellin also picked up the title of Financial Services CEO of the Year (2016).
These latest awards are the culmination of an incredibly successful two decades for both Martin Bellin and his company group BELLIN. An IT and treasury specialist organisation, it offers innovative and timely web-based software and services for the industry.
A former corporate treasurer himself who was driven to develop software after understanding first-hand how such a solution could massively benefit the industry, he has turned his one-man venture into a company which today provides employment for 135 individuals. Clients span a variety of sectors and include such multi-national giants and household names as Toshiba, Toyota, Puma, Red Bull, L'Occitane, Triumph and Gazprom.
"We are delighted to have been voted Best Treasury Software and Services Company in these awards," said Bellin. "It's nice to be given recognition but really we are already delighted at how much our software is helping out the industry. And as a company we will continue to innovate along with rapid advances in IT."
Some of BELLIN's success is attributed to the fact that the software is so flexible and accessible that it can be used by both treasurers and non-treasurers alike. But then, even before the internet was but a glimmer in Tim Berners-Lee's eye, Martin Bellin had dreamed of a global platform which could be used by all group companies to input and check data, and which could ultimately have the purpose of consolidating and connecting staff not simply in various locations, but around the world.
A spokesman for BWM said BELLIN and its founder was "an extremely deserving winner."
"This is an award which is always extremely well contested," he said. "It's not easy for our panel to whittle down a short list, never mind choose an outright winner, but BELLIN proved unanimously popular. With his creativity Martin Bellin went on to improve an entire process and make life easier for companies, including multi-national organisations around the globe. That's quite a claim to fame."
Free Newsletter Sign-up