SmartStream signs Jumhouria Bank of Libya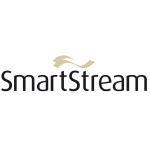 SmartStream signs Jumhouria Bank of Libya
Transaction Banking
,
Reconciliation
SmartStream Technologies, the financial Transaction Lifecycle Management (TLM®) solutions provider, today announced Jumhouria Bank, the largest bank and branch network in Libya, has signed a deal forSmartStream's Corona solution for the delivery of intra-day reconciliations management across cash, cards, branch, central bank and payment transactions.
The need for a solution developed after the merger of Jumhouria Bank and Umma Bank – together both banks operate the largest nationwide network of 170 branches - the challenge being to standardise reconciliations procedures across the bank. Modules of SmartStream's Corona solution will be deployed in a phased approach to deliver real-time operational control, ensuring greater visibility into cash, card, branch, central bank and payment transactions.
Mr. Nouri Ali Mohamed Aboflega, Deputy General Manager, Jumhouria Bank: "Our priority is always to further improve technology, to be more responsive to customers, to remain agile and be innovative, to make banking better for our customers. We were looking for a reconciliation solution that can raise automation of the back-office in excess of 80% rates – we are confident that the Corona solution will enable us to achieve this".
He continues: "By working with the leading company we show that Jumhouria Bank provides the highest level of compliance and risk management to our clients and business partners. We are looking forward to working with the SmartStream team for this and future projects".
Haytham Kaddoura, CEO, SmartStream, states: "We are delighted to be working with the largest and leading bank in the region. By deploying modules of our Corona solution across multiple business lines, our goal will be to manage and mitigate risk and lower processing costs, whilst providing a full lifecycle of cash and card transactions. We are very much looking forward to our strong partnership with Jumhouria Bank and working with the different areas of the business".
Free Newsletter Sign-up