Germany's largest wholesale bank opts Traxpay to provide automated supply chain financing services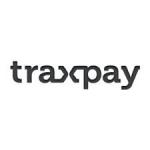 Germany's largest wholesale bank opts Traxpay to provide automated supply chain financing services
Transaction Banking
,
Supply Chain Finance
Traxpay, pioneer in the automation and optimization of B2B financial transactions, and NORD/LB, one of Germany's largest wholesale banks with extended expertise in the corporate and structured finance businesses and its subsidiary NORD/LB Luxembourg S.A. Covered Bond Bank, today announced a planned cooperation to support the bank's digitalization strategy. With Traxpay's Financing Platform NORD/LB will be able to streamline Supply Chain Financing (SCF) services through a direct plug-in to customers' ERP systems. They will benefit directly through accelerated response times, transparency, flexibility, and administrative efficiency.
"Traxpay's technology will help us support our corporate customers to optimize processes, and increase efficiencies in their supply chains by making use of the data and intelligence they already have within their systems. Digitalization in our sophisticated SCF transactions will allow for reduced administrative complexity and spending, faster response times, and a high level of flexibility in transacting with us and their trade partners." said Olaf Hugenberg, Head of Corporate Finance at NORD/LB.
Having a broad track record and extensive experience in corporate finance products, NORD/LB is keen to provide its clients with contemporary technical means to enable efficient and easy-to-install solutions for working capital financing. The envisaged cooperation with Traxpay is an important strategic landmark for the bank, reflecting customer demand and securing future opportunities in a competitive market. The cooperation emphasizes NORD/LBs business approach to keeping processes as simple as possible and minimizing manual administration on the part of the client.
Traxpay's Financing Platform provides banks, corporations, and B2B networks with a turnkey solution for digitizing supply chain financing transactions. Trading partners can connect their ERP systems easily not only to one another but also to banks backend systems, essentially automating communications between all parties. As such, complete invoice data is instantly available to accelerate all processes required for efficient SCF transactions. These services offer corporates a great deal of flexibility and advantages due to optimized working capital and cash flows, better liquidity, and minimized risk. Banks benefit from enhanced customer relations and minimal administration associated with managing their SCF product portfolios.
Markus Rupprecht, Traxpay's Founder and CEO: "In a global business climate that is extremely competitive, corporations are continually seeking technologies to increase efficiencies and transparency into their complex value chains. Our cooperation with Nord/LB is a perfect example of how banks and FinTechs can work together to improve existing processes, create new revenue streams, provide superior customer service, all of which represent a differential advantage in today's financial services landscape."
Free Newsletter Sign-up