FIS signs Mirae Asset Financial Group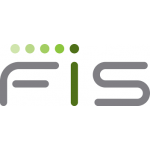 FIS signs Mirae Asset Financial Group
Transaction Banking
,
Asset Management
,
Banking
The U.S. subsidiary of Mirae Asset Financial Group, one of Asia's leading independent financial services firms, has selected FIS™ (NYSE: FIS), a global leader in financial services technology, as its technology partner as it enters the prime brokerage, global securities lending, repo, delta one and correspondent clearing businesses in the United States.
FIS' Securities360 solution will serve as the infrastructure to power Mirae Asset Securities (USA) current business operations as well as its future growth plans. Securities360 is a complete and integrated securities processing suite that automates and streamlines critical operations into a single platform, with industry-leading solutions for investor services, trading, compliance and risk, middle- and back-office services, securities finance, corporate actions, tax services, reconciliation and more.
"As a non-bank financial institution, and given our significant financial resources and experienced team, Mirae Asset Securities (USA) sees unique opportunities to connect with clients whose counterparties, prime brokers, clearing firms and execution agents may be rethinking their position in the market because of Basel III and other regulations," said Robert Akeson, chief operating officer, Mirae Asset Securities (USA). "Working with FIS will give us the ability to strategically focus on our business and meet all of our clients' needs securely, quickly and efficiently. This partnership will allow us to establish a strong foundation for growth."
"The depth and breadth of FIS' capabilities are unlike those of any other provider in the securities market," said Marianne Brown, chief operating officer, Institutional and Wholesale, FIS. "Our solutions span the entire transaction lifecycle, which significantly increases our ability to reduce operational and regulatory complexity, and streamline how broker-dealers respond to new business opportunities and client needs. Leveraging FIS for our full set of end-to-end capabilities will allow Mirae Asset Securities (USA) to focus on its growth and success as it enters the market."
FIS' breadth of solutions, flexible deployment options and global footprint allow firms to optimize and integrate their securities solutions worldwide. Securities360 combines FIS' unmatched domain and technology experience to create an enterprise data management system that governs trading and risk activities, simplifies enrollment and provides for content-rich investor portals, while streamlining efforts to execute trades across platforms, instruments and locations.
Mirae Asset Financial Group has a global presence with offices in 15 markets, including the United States, United Kingdom, China, India, Australia, Singapore, Hong Kong and Brazil. Over the years, the group also has made a significant commitment to the alternative investment space, including real estate, SOC, PEF and hedge funds.
Through its various subsidiaries, the Mirae Asset Financial Group has invested, allocated and maintained significant quantities of assets. As of Sept. 2016, the group had assets under management of $100 billion, wealth management-related assets of $203 billion and insurance services operations of $29 billion. Mirae Asset Financial Groups broker-dealer affiliates had a combined $5.8 billion in capital, as of the same period.
Free Newsletter Sign-up