Chase Paymentech Extends Partnership with CFIB to support Small Businesses in Canada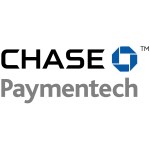 Chase Paymentech Extends Partnership with CFIB to support Small Businesses in Canada
Transaction Banking
,
Payments
,
IT Innovations
Chase Payment, providing consistent support of Canadian SME, unveils today its plan to extend partnership with Canadian Federation of Independent Business (CFIB) until April 2022.
"Chase Paymentech has been an incredible partner for Canadian SMEs and the CFIB is pleased to renew collaboration with Chase, as they serve our members well and offer the lowest payments processing costs available, to smaller firms," said Dan Kelly, CEO of the 109,000-member organization.
The renewal means CFIB members continue to receive preferred pricing for merchant services from Chase Paymentech, part of JPMorgan Chase & Co., named the number one wholly-owned merchant acquirer in the world by The Nilson Report as of April 2016.
"Helping small businesses around the world is a priority for us, and we look for partners like the CFIB who share that focus," said Sam Jawad, president of Chase Paymentech Canada. "The scope of the CFIB allows us to deliver safe and secure payment processing with extra value."
Free Newsletter Sign-up