C3 Financial Helps New Banks to Achieve Cash Management Efficiency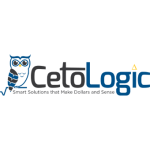 C3 Financial Helps New Banks to Achieve Cash Management Efficiency
Transaction Banking
,
Cash management
$7.9 billion Renasant Bank based in Tupelo, Miss., $1.2 billion Machias Savings Bank based in Machias, Maine, and $5.1 billion Independent Bank, McKinney, Texas have selected its C3 Financial, a cash management and forecasting solution invented by CetoLogic, to simplify cash operations and accurately predict cash levels to service customers' needs.
Renasant Bank is implementing C3 Financial at its 135 branches and 151 ATMs in Miss., Ala., Ga., Fla. and Tenn. During 2015, Renasant Bank increased their footprint through an acquisition and the bank's extensive branch and ATM network called for a standardized cash management process to forecast its client's cash needs. After exploring various solutions, Renasant Bank decided to partner with CetoLogic and employ C3 Financial.
"Cash management has always been a focus for our bank - to ensure our clients' cash demands are met and our investment team has the tools to accurately and effectively manage their cash levels. CetoLogic and C3 Financial came highly recommended from the employees of HeritageBank of the South, which we acquired last year," said Phyllis Drope, Funds Management Officer for Renasant Bank. "With C3 Financial, our entire branch and ATM network will submit orders centrally to one department. C3 Financial also offered us integrations to our teller platform system, Teller Insight and money supplier, Loomis. We plan to realize significant time savings and cash reductions utilizing a standard and central cash management application."
In addition to centralizing cash operations, C3 Financial forecasts accurate cash order and deposit recommendations based on the branch or ATM's unique cash demands. By providing requisition guidance to retail employees, banks can reduce cash overages and align cash inventory with actual usage.
"We are excited to be partnering with Renasant Bank, Machias Savings Bank and Independent Bank to help them achieve their cash management goals and increase efficiencies within their branch and device network," said Douglas Ceto, President and CEO of CetoLogic. "More and more institutions are making cash management a strategic focus as banking and the branch environment continue to transform. The task of overseeing multiple cash points with antiquated systems and processes is difficult and expensive. C3 Financial empowers clients with insight into their cash network, which is across tellers, vaults, ATMs and numerous cash handling devices in a central easy to use web-based application."
Free Newsletter Sign-up