Bankia Spain Selects NCR Technology to Enhance Customer Service and Account Access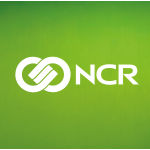 Bankia Spain Selects NCR Technology to Enhance Customer Service and Account Access
Transaction Banking
,
ATMs
,
Infrastructure
NCR Corporation, the global leader in consumer transaction technologies, announced today that Bankia Spain, the fourth largest bank in Spain, will upgrade its ATM network with more than 600 NCR SelfServ 34 and NCR SelfServ 32 cash deposit ATMs in the course of 2016. The decision was made following a thorough evaluation process, highlighted by NCR's technical excellence and level of service. The upgrade project is part of Bankia's long term strategic plan to improve customer experience as well as operational efficiencies by diverting typical transactions to its self-service channels.
Bankia operates more than 5,500 ATMs in Spain that allow users to perform up to 51 different transactions such as account inquiries, cash withdrawals, cash deposit, bill and tax payments, credit transfers, and mobile phone top-ups. Furthermore, users can have receipts sent to their mobile phones or email addresses or obtain pre-aproved credits through the ATMs. The ATM network runs on software that was developed by NCR in collaboration with Bankia. To secure the ATM network and reduce downtime, Bankia is using NCR Solidcore, which has been designed to defend against known and unknown malware and fraud attacks.
"We have been able to improve our effiency in the past years thanks to the commitment of our employees and our relentless customer focus based on three principles: simplicity, transparency and closeness," said Alejandro Ruiz-Oriol, Area Manager at Bankia. "Our customers value the services we provide with our ATM network and their feedback reinforces our continued investment in this area. As we are expanding our ATM network, the level of service and technical excellence provided by NCR as well as the robustness and ease of use of the systems made them the ideal partner for this project."
Since Bankia started upgrading and modernizing its ATM fleet the customer satisfaction index improved continuously, reaching a record high of 82.4 percent in 2015. The robust NCR SelfServ ATMs with self-healing technology will be installed in Bankia branches as well as across Spain to provide access to banking services for customers in less populated areas with no direct branch in the vicinity. NCR will complete the installations in 2016.
"Bankia is a prime example of the benefits that our SelfServ ATMs and security software bring in operational efficiencies and exceptional service delivery," said Carlos García Reig, Director Financial Services at NCR Spain. "As banks are under enormous pressure to innovate, the reliable intelligent ATM network that Bankia is building frees up the resources for bank staff to proactively consult their customers and improve the quality of the service."
Free Newsletter Sign-up