Banc of California Completes Two Transactions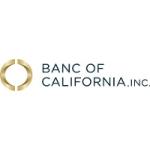 Banc of California Completes Two Transactions
Transaction Banking
,
M&A Deals
Banc of California, N.A., a wholly-owned subsidiary of Banc of California, Inc. (NYSE: BANC) today announced it has completed two transactions.
First, the Company has completed the sale of its Commercial Equipment Finance Division to Hanmi Bank, a wholly-owned subsidiary of Hanmi Financial Corporation (NASDAQ: HAFC). As of September 30, the division comprised total loan balances of $234 million. Banc of California's Managing Director of Commercial Equipment Finance, David Normandin, and his management team will continue to lead the division for Hanmi Bank post acquisition.
Secondly, the Company has completed the sale of approximately $163 million of seasoned single family residential mortgage (SFR) loans on October 25, 2016. The mortgage loan pool was comprised of both performing and delinquent loans and is expected to improve the Company's delinquent loan ratios compared to the end of the third quarter.
The Company expects these transactions to result in gains of approximately $10 million during the fourth quarter.
Free Newsletter Sign-up