Apriva Completes EMV Certification of Ingenico Group Terminals to TSYS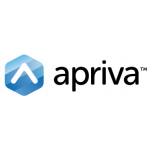 Apriva Completes EMV Certification of Ingenico Group Terminals to TSYS
Transaction Banking
,
Payments
Apriva, the leading provider of secure end-to-end wireless transaction processing solutions, today announced it has completed EMV certification with TSYS® Acquiring Solutions for Ingenico Group's Telium2 smart terminals connecting through the Apriva Gateway.
This full-featured certification includes the wireless iWL 220 and iWL 250 devices, as well as the iCT 220 and iCT 250 countertop models. The certification spans all major card brands including Visa, MasterCard, American Express, Discover and U.S. debit cards, and includes contactless transactions from Visa, MasterCard and American Express. This certification brings a wide range of payment options to merchants using these popular Ingenico Group smart terminals.
Ingenico Group's wireless iWL 220 and iWL 250 smart terminals provide merchants with convenient portable devices that can go where the merchant needs them, while the iCT 220 and iCT 250 are countertop models. Both the iWL and iCT smart terminals can be configured to operate in either of two modes. First, they can operate as a traditional "stand-alone" payment terminal. Second, they can function as the payment device in a "semi-integrated" merchant POS solution, when combined with a tablet or other POS solution through Apriva's Integration Services. The iWL 220, iWL 250, iCT 220 and iCT 250 devices are all able to accept all popular forms of electronic payment, including magnetic stripe cards, EMV chip cards, contactless cards and mobile NFC—including Apple Pay, Android Pay and Samsung Pay.
"Obtaining EMV certifications on the Apriva Gateway is crucial in order to bring the latest payment acceptance technologies to our resellers' merchants," said Stacey Finley Tappin, SVP, Sales and Marketing Communications at Apriva. "Releasing EMV functionality on these various Ingenico Group devices on TSYS is an essential step in our EMV migration process. We continue to work diligently to release all major terminal lines on our many processor connections in order to continue offering choice and flexibility to over 1,100 channel partners."
TSYS is a payments solutions provider with more than 30 years of experience in issuing, acquiring, prepaid and merchants solutions. They are headquartered in Columbus, Georgia, with offices spread across the Americas, EMEA and Asia–Pacific. Ingenico Group is a world leader in payments technologies, operating over 32 million terminals across 170 countries worldwide.
Free Newsletter Sign-up