ACI Worldwide Survey Finds Mobile Payments Popular among Indian Millennials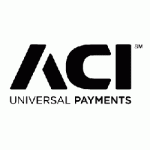 ACI Worldwide Survey Finds Mobile Payments Popular among Indian Millennials
Transaction Banking
,
Payments
Mobile and alternative payment continue to gain traction among Indian millennials, according to a new survey from ACI Worldwide , a global provider of real-time electronic payment and banking solutions. With eCommerce transactions set to surpass electronic POS transactions by 2021, it is critical that merchants begin to develop and successfully implement omni-channel strategies now. UP eCommerce Payments empowers merchants and the payment service providers (PSPs) that serve them to capitalize on the $2.2 trillion global eCommerce opportunity by embracing payments innovation.
The inaugural Indian FinTech Commerce & Payment Study asked approximately 400 employees in the FinTech space about their shopping habits and payment preferences for in-store and online transactions. Principle findings of the survey include:
Migrating To Mobile: 67 percent of millennials purchased goods via their mobile device. For those who shop using their mobile device, they do so more frequently—and with lower transaction values—than non-millennials.
Lack of Trust in Merchants: Only 25 percent strongly agree that online merchants will keep their payment details safe, and 35 percent strongly agree that in-store merchants will do so. This is in stark contrast to the 78 percent who strongly agree that banks will keep their payment details safe, presenting an opportunity for banks looking to grow into the eCommerce space.
Alternative Payments: More than a third of respondents prefer alternative payments (e.g. PayPal, AliPay) for mobile-initiated purchases. 23 percent prefer alternative payments for transactions originating via desktop—and 95 percent of those who use alternative payments expect their usage to remain or increase in the next 12 months.
Consumers Shop Across Multiple-Devices: Today's consumers want to buy goods and services anytime, anywhere. Of those surveyed about their monthly shopping habits: 94 percent shop online, 87 percent shop in-store and 65 percent shop from their mobile device.
"FinTech workers are an attractive demographic for merchants. They are upwardly mobile, earn wages that are significantly above average and are early adopters of technology. The shopping and payment habits of FinTech workers give an early indication of where the market in India is heading," said Manish Patel, vice president and general manager, Middle East, Africa and South Asia, ACI Worldwide.
"Merchants that can provide a simple and secure, omni-channel shopping experience and offer the consumer the ability to use their preferred payment method will quickly gain trust and market share in India."
"The Indian retail market is going through unprecedented change. Consumers are shopping across multiple channels and how they pay is dramatically changing. Regulators are now catching up quickly, and the pace of development will increase," said Gilles Ubaghs, senior analyst, Ovum. "Given the increased investment from non-traditional players, merchants must swiftly respond to the changing consumer needs, or they will lose market share and miss out on the significant eCommerce opportunity."
Free Newsletter Sign-up