Traiana wins Waters Sell Side Technology award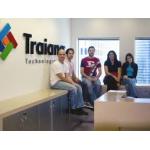 Traiana wins Waters Sell Side Technology award
Traiana, the leading provider of pre trade risk and post trade processing solutions, announces today that its TR Connect service has won the Waters magazine Sell Side Technology award for 'Best reporting platform or service' at the awards ceremony held in New York last night.
Traiana's TR Connect regulatory reporting service is a global cross-asset, multi-jurisdiction regulatory reporting solution, designed to satisfy financial market participants' global reporting requirements by providing connectivity to multiple trade repositories operating in multiple jurisdictions. The service currently provides support for trade reporting for the US (CFTC), Australia (ASIC), Hong Kong (HKMA), Europe (EMIR), Canadian Securities Administrators (CSA) and the Monetary Authority of Singapore (MAS) through connectivity with CME, DTCC, Regis-TR and Unavista. TR Connect supports all asset classes required to date including CDS, CFDs, Commodities, ETDs, FX and IRS.
The award recognises the enhancements Traiana has made with respect to the expansion of the TR Connect service, including the ability of participants to report asset classes on a cross jurisdiction basis; Traiana's support for the reporting of valuation and collateral; and comprehensive USI/UTI management solutions, which ensure that the service can now satisfy a firm's global trade reporting requirements on either a direct or delegated basis. It also empowers a firm's counterparties to meet their own reporting obligations through the sharing and pairing of trade identifiers.
Steve French, Director of Product Strategy, Traiana commented: "We are delighted to win the Waters Sell Side Technology award for 'Best reporting platform or service'. Over the past year we have expanded our TR Connect service to help financial market participants meet all of their global regulatory requirements, across multiple jurisdictions, in a seamless manner."
Anthony Malakian, US Editor, Waters magazine commented: "Traiana's TR Connect service eases the reporting burden for firms around the world through its multi jurisdiction, cross-asset reporting service. It has responded to demand and expanded its services to ensure firms can meet their global regulatory reporting requirements."
The Waters Sell Side Technology awards were presented at a reception in New York on the 21st April. The Sell-Side Technology Awards are designed to recognise the leading technologies and third-party vendors in their area of expertise, through an auditable and transparent methodology underpinned by the input and experience of eight judges — four sell-side CIOs/consultants and four of Waters magazine's senior staff members.
Free Newsletter Sign-up