Traiana wins Market Choice Award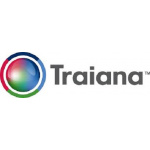 Traiana wins Market Choice Award
Traiana, the leading provider of pre trade risk and post trade processing solutions, announces today that its CCP Connect for Equities service has won Markets Media's Best New Clearing Product award at the annual Market Choice Awards on 19 February 2015. The Markets Choice Awards are decided by a combination of editorial research and online feedback, in conjunction with the Markets Media Advisory Board.
Equities CCP Connect was launched in October 2014 and provides banks with the ability to send OTC equities trades that are typically settled on a bi-lateral basis to their chosen central clearing house for both clearing and netting. The transfer of OTC equity trades from the existing bilateral settlement model to a central clearing (CCP) model represents a proactive approach by the industry to reduce counterparty risk, increase transparency and assist in achieving T+2 settlement through trade compression.

Cost and efficiency savings using Equities CCP Connect are significant, with four banks already using the service. Additional banks are in the onboarding stage. Traiana estimates that market participants in EMEA could save up to $30 million on an annual basis.
Commenting on the award, Roy Saadon, Head of EMEA and co-founder of Traiana said, "Equities CCP Connect significantly enhances the workflow within banks through an efficient, low-risk and cost solution for OTC cash equities. We're very pleased that this achievement has been recognised by Markets Media and the broader banking community."
Markets Media editor, Terry Flanagan said, "We ask buy and sell-side market participants to highlight the best and savviest service providers. Traiana Harmony CCP Connect for Equities was cited as a key new player in the clearing space, providing significant improvements in cost and efficiencies for the user banks."
Free Newsletter Sign-up