Ullink Enhances Buy-Side Capital Markets Connectivity with Valemobi in Brazil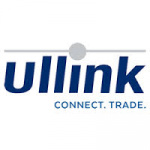 Ullink Enhances Buy-Side Capital Markets Connectivity with Valemobi in Brazil
Trading Systems
,
Wealth Management
Ullink, the global leading provider of connectivity and electronic trading solutions, is delighted to unveil a partnership with Valemobi, a supplier of technology to the capital markets industry based out of Brazil, to provide turnkey solutions for clients of its Asset and Wealth Management solutions.
The combined solution will allow local asset managers, wealth managers and other buy-side institutions to directly access the 700-strong international broker community connected to the NYFIX MarketPlace and its associated services, such as NYFIX TCA, NYFIX IOI and the NYFIX Store. Access will be implemented directly through Asset System (AS), Valemobi's flagship buy-side solution, prepared to meet the key needs of asset managers, including front office, back office, risk, compliance and performance attribution.

"This was the right time and an excellent opportunity to extend the range of pre-packaged services we offer Valemobi's buy-side clients" commented Rodrigo Freitas, CEO of Valemobi. "Direct connectivity to local markets, starting with Brazilian Exchanges, has been on top of our clients' agendas for some time. Working in a global partnership with Ullink enables us to accelerate the development of our offering."

"With our Brazilian office about to celebrate its tenth anniversary and a renewed focus on expanding our local footprint, it is key that we continue to deepen our relationship with local capital markets' participants", added Lael Wakefield, Americas' Managing Director at Ullink. "I am delighted we are further increasing our investment in the region to support our growth plans by extending the NYFIX Marketplace presence in Latin America in 2017 through a new Sao Paulo point of connection to offer more adaptability to our clients' needs."

One of the most widely deployed and robust FIX trading network, ULLINK's NYFIX Marketplace partners with third-party service providers, attracted by its structural independence and looking for broker-agnostic solutions to connect their clients to capital markets globally. Valemobi is the first LATAM partner to join the growing community of vendors managed under the Global Alliance Program (GAP), Ullink's innovative and industry-leading framework to manage partner relations worldwide.
Free Newsletter Sign-up