Traydstream India to service Global Banks and Corporates as Centre for Trade and Technology Expertise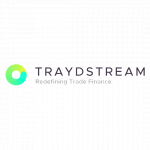 Traydstream India to service Global Banks and Corporates as Centre for Trade and Technology Expertise
Traydstream UK has announced the creation of its Indian entity, Traydstream Pvt Limited as its first global servicing hub for its Trade, Technology and Client Service operations. The entity will house leading professionals from across the twin disciplines of Trade and Technology to design and deliver cutting-edge solutions for the trade and banking industry.
Commenting on the creation of Traydstream India, Sameer Sehgal, CEO of Traydstream, has stated:
"India has a deep and diverse talent pool in finance and technology, and the creation of our centre of excellence in India was a natural decision for us. It will act as a 24/7 hub with the dual purpose of supporting the ongoing development of our fast-evolving proposition as well as servicing clients around the world."
Traydstream is a UK-based Fintech lead by ex-bankers and technology experts to digitise and automate the critical processes of trade finance. Utilising their proprietary Optical Character Recognition (OCR) and text data mining technology it converts trade documentation into machine-readable format before applying the spectrum of documentary checks currently carried out manually, and at great cost, by banks. These rules have been comprehensively programmed into machine readable algorithms by leading figures from the worlds of trade and technology. By switching from current processing methods to the Traydstream platform, the company claims turnaround times can be reduced from days to minutes, and at a fraction of the cost.
Free Newsletter Sign-up