Three-in-a row for reporting vendor Vermilion at industry awards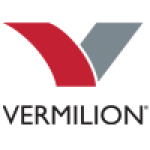 Three-in-a row for reporting vendor Vermilion at industry awards
Trading Systems
,
Buy-Side Back and Middle Office
,
Data
,
Data Management
,
Market and Reference Data
Vermilion Software, the leading supplier of client reporting and communications software, today announces that it has won the client reporting category at the Buy-Side Technology awards for thethird year in a row.
Vermilion collected the honour for 'Best buy-side client reporting platform 2016' at a gala ceremony held at May Fair Hotel in London, hosted by investment management publishers Incisive Media.
"Winning the best client reporting platform award for three straight years is a proud moment for our Development team," said Simon Cornwell, Global Sales and Marketing Director at Vermilion Software. "The award reflects our dominant position in the global client reporting marketplace."
Earlier in the same week, Vermilion made history in becoming the first client reporting vendor to win the 'European Operations & Technology Provider of the Year – Back and Middle Office' category at the Funds Europe awards for two years in succession.
Free Newsletter Sign-up