thinkFolio and Investor Access advance fixed income primary market workflow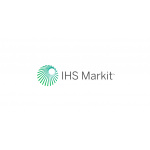 thinkFolio and Investor Access advance fixed income primary market workflow
Trading Systems
,
Asset Management
,
Investment Management
thinkFolio, a leading multi-asset class investment management platform from IHS Markit, has integrated with Investor Access, making it the first portfolio and order management platform to provide seamless fixed income primary market workflow for the buy side community.
The integration allows thinkFolio front office users to monitor new issues via the Investor Access Deal Monitor platform, subscribe to those assets, and trigger new security information to thinkFolio and client downstream applications. The workflow and cohesive tool kit leverages the Investor Access Deal Services API and FIX messaging, providing users with the ability to orchestrate allocations at point of order creation and to initiate all required compliance checks before placement.
"The inertia driving further electronification of fixed income trading activity is noted and this theme has now evolved to the primary markets," said Brett Schechterman, Managing Director and Global Head of thinkFolio at IHS Markit. "Our colleagues from Investor Access have been at the forefront in working with key consortiums across the capital markets with the objective of optimizing the primary issuance process for fixed income securities. The thinkFolio team is thrilled to contribute to a collaboration which will result in streamlined primary market workflow, reduced operational risk, and enhanced compliance and audit capabilities for our clients' dealing operations."
"As a foundation for working collaboratively with our buyside stakeholders, we have initiated this 'open' integration effort with our colleagues from thinkFolio," said Ted Douglas, Managing Director and Co-Head of Fixed Income for IHS Markit's Global Markets Group. "Embedding Investor Access within leading buy-side trading technology platforms will provide holistic straight-through processing benefits for our primary market clients and the entire ecosystem. We are delighted that our collective efforts and the workflow synergies we've deployed in close partnership with thinkFolio will streamline the end to end process for their clients and connect the marketplace to the primary fixed income new issue market."
Free Newsletter Sign-up