Swipestox Collaborates with Forex Capital Markets LLC to Boost its Mobile Social Trading Network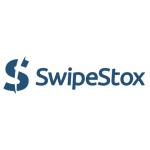 Swipestox Collaborates with Forex Capital Markets LLC to Boost its Mobile Social Trading Network
Trading Systems
,
Foreign Exchange
Swipestox GmbH, Frankfurt, has sealed a further partnership with Forex Capital Markets LLC, New York, joining its growing network. Forex Capital Markets LLC, in short FXCM, is a leading global online broker, listed on the New York Stock Exchange and winner of multiple awards. FXCM traders who engage in mobile social trading on the SwipeStox app may trade all major forex crosses, international indices and soft commodities.
Brandon Mulvihill, MD and global head of sales at FXCM, New York, says: "SwipeStox has convinced us. A true innovation, fantastically executed. For us, SwipeStox is the tool for true social trading. It's fun, easy to access and handle, and it literally engages and mobilizes our clients. We are delighted to be able to offer our clients this new dimension of trading."
FXCM is the third and most internationally engaged broker joining the SwipeStox network. "We are proud to have FXCM with us. With FXCM we are able to offer the services of a globally successful and leading brokerage. The inter-Broker copying takes up speed, too. With this, social trading may be lifted onto a new level with more trades shared, more bonuses earned", says Benjamin Bilski, CEO of SwipeStox. He continues:" We pay high bonuses for the sharing of trades, all carrying a stoploss/takeprofit-point. And even small investment amounts are possible. We expect a substantial increase in speed of the copying and closing of trade positions."
The service for Forex Capital Markets LLC will start on July, 1st.
Free Newsletter Sign-up