Straits Financial to be Listed on Nasdaq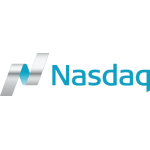 Straits Financial to be Listed on Nasdaq
Trading Systems
,
Foreign Exchange
Nasdaq announced today that Straits Financial is now an approved Futures Commission Merchants (FCM) for trading on Nasdaq's U.S.-based designated contract market (DCM), which offers futures and options on key energy benchmarks, including oil, natural gas and U.S. power.
Straits Financial, together with other subsidiaries under Straits Financial Group ("SF Group"), is a global commodity firm with international affiliate offices and partnerships delivering a wide range of financial services, including brokerage of exchange-traded and OTC products, as well as trade facilitation and logistics for physical commodities. SF Group is the brokering division of CWT Limited, one of the largest publicly-listed logistics companies in South East Asia.
"Straits Financial can now provide an even greater range of energy derivative products to meet the investment and hedging needs of our clients in the U.S. and those in Asia through our Straits Group affiliates," said Joseph Mazurek, President of Straits Financial LLC. "This opens up opportunities for Straits Financial to serve this marketplace and take our business to new levels. It is an excellent new development for Straits Financial."
Nasdaq Futures has traded more than seven million contracts since the launch in July 2015, and the open interest has grown to 700,000 contracts, demonstrating strong customer support. Nasdaq Futures reached a daily record of 125,730 contracts on February 25, and a record monthly volume of 1.5 million contracts registered during February.
"The addition of Straits Financial emphasizes the continued strong interest from a wide variety of market participants, including Straits Financial's broad customer base, from all regions around the globe," said Magnus Haglind, Vice President of Global Trading and Market Services and CEO of Nasdaq Futures. "We are pleased to welcome Straits Financial to our platform and look forward to continuing our partnership in the years to come."
Free Newsletter Sign-up