The Small Exchange announces access to new markets via CQG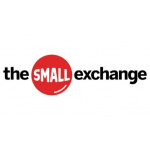 The Small Exchange announces access to new markets via CQG
The Small Exchange, a new futures exchange offering smaller, simpler products aimed toward retail customers, today announced that its products are now available for trading through CQG, a leading global provider of high-performance technology solutions for traders, brokers, commercial hedgers, and exchanges. Through CQG's platform, market participants around the world have access to the Small Exchange and its suite of products.
The Small Exchange opens to investors for trading today.
The Small Exchange's products allow traders of all account sizes the ability to invest and manage risk across several asset classes with capital efficiency and standard construction. Three cash-settled contracts based on proprietary indices in equities, metals, and foreign exchange that are more manageable and accessible than traditional futures products are initially being offered. The partnership with CQG will help facilitate the trade of these new products worldwide using CQG's robust front-end trading platform.
"Our team is excited to launch and count on CQG's cutting-edge technology. We have a shared goal in mind and that is to bring the benefits of futures products to more participants," said Pete Mulmat, the Small Exchange's Chief Commercial Officer. "We looked for access to a large pool of participants and an exceptional platform experience when searching for potential partners. CQG had everything we needed."
Pat Kenny, CQG Senior Vice President, Client Relations, added: "We value the work the Small Exchange is doing to provide increased access to futures markets for traders, particularly these first few indices. Adding the Small Exchange to our exchange network is a great opportunity for CQG's global customers and a way to immediately provide a large potential customer base for this innovative new market."
Free Newsletter Sign-up