Redline Unveils Support for Quincy Extreme Data Microwave Feed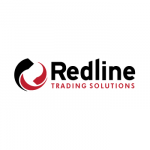 Redline Unveils Support for Quincy Extreme Data Microwave Feed
Redline Trading Solutions, the premier provider of high-performance market data and order execution systems for automated trading, today announced its new feed handler for the Quincy Extreme Data (QED) feed. QED is distributed by Quincy Data, LLC via McKay Brothers' microwave links from 18 co-location centers in the U.S., Europe, and Asia.
"The global footprint of QED points of presence leveraging microwave transmission technology, combined with Redline's ultra-low latency InRush™ feed handlers, provides an integrated market data solution for latency-critical trading applications," said Mark Skalabrin, CEO of Redline. "When layered with Redline's Order Execution Gateway, customers gain a fully normalized ultra-low latency end-to-end trading framework."
Since 2012, Quincy Extreme Data has delivered pricing information, typically at the lowest latencies, on the most actively traded symbols required for market makers and traders of strategies such as statistical arbitrage. Redline's InRush ticker plant normalizes this data alongside other required market data and forms composite books that benefit a broader set of low-latency trading strategies.
"QED's growing adoption demonstrates that traders and risk managers increasingly equate 'quality market data' with the lowest latency data available," said Stéphane Tyč, Co-Founder of Quincy Data LLC. "Redline's support of QED brings a new choice to firms needing a full tick-to-trade solution optimized for speed," he adds
Free Newsletter Sign-up