QuantHouse and ARQA Technologies win 'Best Alliance or Partnership' at the 2019 Waters Technology Sell-side Awards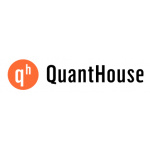 QuantHouse and ARQA Technologies win 'Best Alliance or Partnership' at the 2019 Waters Technology Sell-side Awards
QuantHouse, the leading independent global provider of end-to-end systematic trading solutions including innovative market data services, algo trading platform and infrastructure solutions, today announced that QuantHouse and ARQA Technologies have been awarded 'Best Alliance or Partnership' at the 2019 Waters Technology Sell-side Awards.
The Sell-Side Technology awards recognise the leading technologies and third-party vendors in their area of expertise, through an auditable and transparent methodology developed and managed by Waters Technology and determined by an esteemed panel of judges.
As part of the QuantHouse API Ecosystem store, both companies partnered in 2018 to offer an OMS and advanced trading solutions as a fully managed service to sell-side market participants across Europe delivering access to over 150 equity and derivatives markets. This partnership was a direct result of the high demand witnessed for ARQA Technologies' QUIK OMS - an order management system for sell-side companies. The joint solution expanded ARQA Technologies' reach in Europe using QuantHouse's backbone infrastructure and market connectivity.
This collaboration between QuantHouse and ARQA contains two elements. One, to feed QUIK OMS with fast, well-normalised and truly global market data and the other, to host QUIK OMS at QuantHouse's data centre in London. These two elements enable clients to use QUIK OMS as a service and simplify connectivity to exchanges and execution brokers that are members of the QuantHouse API Ecosystem store.
Stephane Leroy, Business Co-Founder and Chief Revenue Officer, QuantHouse, said, "QuantHouse is delighted to be recognised by Waters Technology for our joint offering with ARQA Technologies. End-clients benefit from a fully hosted solution that delivers a best-in-class OMS together with seamless market data and exchange connectivity integration. This approach makes the solution much easier to deploy than a traditional client-side implementation and allows clients to innovate rapidly and cost-effectively by connecting to our API Ecosystem store."
Roman Anokhin, director, ARQA Technologies, said, "By partnering with QuantHouse, we are able to extend the reach of our services to yet more firms looking to benefit from easy to integrate, on demand services. Furthermore, as part of the QuantHouse API Ecosystem store, this new service has the capability to scale to match trading and performance requirements for regional players through to large investment banks."
Free Newsletter Sign-up