Object Trading Partners with G. H. Financials to Bring the World to ASX 24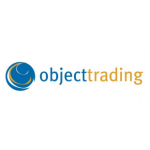 Object Trading Partners with G. H. Financials to Bring the World to ASX 24
Object Trading and G. H. Financials today announce readily-available direct market access to the ASX 24. G. H. Financials, a leader in order-routing, clearing and settlement services to the world's derivatives markets, has become a conformed broker on the managed DMA (Direct Market Access) service platform of Object Trading, a provider of a global, multi-asset trading infrastructure. Market participants can now easily trade on the ASX 24, with minimal onboarding times, as G. H. Financials' execution, clearing, and risk management infrastructure and related setup processes are in place and already active on the Object Trading platform.
With the trend of some banks closing their FCM (Futures Commission Merchant) units, non-bank FCMs like G. H. Financials are filling the void, providing services in specialty areas that may not traditionally be served by other brokers. Gerry Turner, Executive Director, Object Trading, explains, "Bank FCMs can be the single resource for a wide range of services including clearing, capital, funding, and lending. In cases where these banks no longer provide the full range of these services to their clients, non-bank FCMs, like G. H. Financials, step up to lend their expertise in regional access or certain asset classes."
G. H. Financials offers bespoke clearing solutions for exchange traded futures and options contracts, so that the global investment communities can trade on the world's leading derivatives markets. "Over the past few years, we have seen tremendous growth, because of our ongoing commitment to provide trading solutions which deploy the latest technologies that easily integrate into other systems, and are fully supported by a reliable, local and personal service," elaborates Steve Martin, G. H. Financials COO. "As a result, we were recognised as the 2015 Non Bank FCM of the Year for our consistent cleared volume growth in both traditional and emerging markets -- including those in Africa, Asia, and Australia." G. H. Financials provides cost-effective, low latency, high speed access to the world's major markets, and works closely with leading ISVs (Independent Software Vendors) to offer clients a choice in how they trade.
The partnership with Object Trading further enhances G. H. Financials' value to the buy-side. Object Trading has provided direct market access to the ASX 24 (formerly Sydney Futures Exchange) since 2001, and expanded its service platform in October 2015 by co-locating its managed software, client gateways and global connectivity network in the Australian Liquidity Centre (ALC), ASX's state-of-the-art data centre. "With this latest addition, our award-winning, managed DMA service platform provides clients with production access to 6 colocation centres and over 60 markets worldwide" elaborates Gerry Turner." As our managed platform expands, clients benefit from immediate access to venues without the financial burden of investing in infrastructure." With clearers like G. H. Financials owning the execution and clearing relationship on behalf of customers on the Object Trading platform, once pre-trade risk limits are established and approved, customers can immediately start trading. And by collaborating with G. H. Financials, Object Trading accelerates the growth potential for its clients. They now have an additional clearing broker option, giving them the flexibility to choose a specialist provider that serves their account size and leverage requirements as well as their geographical and asset class needs.
Object Trading's expanded platform provides immediately-available access to the world's largest derivatives exchanges with minimal startup costs. The buy-side and sell-side can utilise Object Trading's service platform as a single gateway for direct market access to global trading venues with full pre-trade risk constraints and real-time middle office integration built in. Available as a scalable platform for all forms of electronic trading in dozens of global markets , sell-side firms can offer high performance access with no technical investment. For the buy-side, the growing number of FCMs already conformed to the Object Trading platform gives greater choice and easy on-boarding to the broker's services.
Free Newsletter Sign-up