Numerix Recognised Best Sell Side Technology Provider of the Year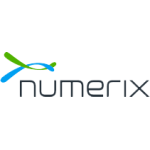 Numerix Recognised Best Sell Side Technology Provider of the Year
Numerix the leading provider of cross-asset analytics for derivatives valuations and risk management, announced today its double award win in the 2016 Sell-Side Technology Awards. Numerix was honored to be recognized for Best Sell Side Credit Risk Product for the fourth consecutive year, as well as Best Sell Side Technology Provider of the Year.
Vision for Numerix Oneview
"We've looked at the industry from a different perspective than many of the legacy providers of risk in the marketplace. We've grown a pricing tools companyfrom the bottom up, giving us a foundation on which to build the enterprise risk system company you see today. In the shadow of the financial crisis we saw an opportunity to innovate, that innovation would evolve from thinking out-of-the-box and talking with our clients about a new approach to tackle the most challenging complexities facing the front office," said Steven O'Hanlon, Chief Executive Officer of Numerix. "Already the leading player in counterparty credit risk it was the right time to create a single engine for XVA pricing, all market risk calculations and provide a solution that straddles both the front and middle office."
"We see two things happening – banks that continue to run, and banks that are going to embrace change. Corporations that are looking to change are seeking common components that would be part of the entire operation. All of that lends itself to a pricing and risk platform that can feed applications that are in the bank and help them to move off of a legacy platform. Those that successfully implement change will have a fundamental operating advantage in the market as they've opted to spend more today, to reduce cost in the future," O'Hanlon adds.
Our guiding philosophy for Numerix Oneview has been consistency
"We've seen how risk departments were using a different set of analytics and assumptions as opposed to the front office, and how different asset classes were handled differently when it comes to creating curves and scenarios," said Satyam Kancharla, Senior Vice President and Chief Strategy Officer. "And as a result of market structure changes in terms of clearing and standardization in the derivatives market and now FRTB, there's a greater need for consistency, and a single platform where risk is not only seen as a post-trade reporting activity but also a pre-trade activity that informs the trading desk what the impact of my new trade will be on my overall market risk capital or expected shortfall number or my RWA number."
Numerix Oneview gives the chief risk officer the ability to see inside the front office and real-time risk as its occurring. Armed with operational information in real-time, institutions are better equipped to mitigate challenges.
Free Newsletter Sign-up