Markit Enhances KY3P® with BitSight Security Ratings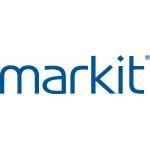 Markit Enhances KY3P® with BitSight Security Ratings
Trading Systems
,
Infrastructure
Markit, a leading global provider of financial information services today announced a partnership with BitSight Technologies, the standard in Security Ratings, to enhance its Know Your Third Party (KY3P) platform. The integration of BitSight data will enable organisations such as banks and buyside firms to access daily security ratings, review industry benchmarks and take action to remediate security vulnerabilities.
Launched in October 2015, KY3P simplifies and standardises third party risk management processes with a focus on vendor due diligence and ongoing monitoring. By incorporating BitSight, KY3P will provide its customers, including banks and buyside firms, with high quality data to assess the security risks of their third parties. BitSight's cybersecurity ratings will be viewable in addition to third party company information, financial stability ratings and responses to standard due diligence questionnaires which are already available on the platform.
"Cybersecurity remains a top focus for organisations globally," said Gina Ghent, managing director, head of KY3P at Markit. "Markit continues to innovate and build new services to deliver critical functionality and meet our customers' needs. Never has it been more important to perform due diligence and continuously, dynamically monitor third parties. The addition of BitSight's data coupled with our Significant Event Notification and Tracking offers the tools needed to assess risks and take action immediately."
"We are thrilled to announce this strategic partnership with Markit," said Tom Turner, president and chief operations officer of BitSight. "Markit has deep expertise in all of the financial, operational and regulatory compliance aspects of organisations across the globe. The addition of BitSight Security Ratings to the KY3P platform will offer customers with a full view of their vendors' cybersecurity ratings. BitSight customers will be able to leverage BitSight Security Ratings from within the KY3P platform to streamline their processes to prioritise and manage risk."
BitSight provides objective, verifiable and actionable Security Ratings to organisations across all major industries. These ratings are a measurement of an organisation's security performance. Similar to credit ratings, BitSight Security Ratings are generated through the analysis of externally observable data such as compromised machines, vulnerabilities in important communication protocols and user behavior. Banks, insurance companies, private equity firms and others use the ratings of more than 48,000 third parties to mitigate supply chain risks, underwrite cyber insurance, benchmark security performance, perform M&A due diligence and assess aggregate risk.
Free Newsletter Sign-up