London Derivatives Exchange selects Exberry to deliver matching engine technology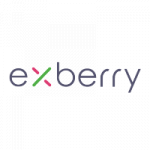 London Derivatives Exchange selects Exberry to deliver matching engine technology
Trading Systems
,
Investment
Exberry, the exchange technology pioneer, has been appointed by London Derivatives Exchange (LDX) to provide matching engine technology. The new technology partnership will enable LDX to launch global markets and cover a wide spectrum of asset classes.
Digital assets have emerged as an attractive new investment class, especially since the pandemic, and demand for alternative secondary market trading opportunities is increasing. Exberry's infrastructure overcomes the limitations of current exchange technology - it delivers a platform designed to help any asset class launch markets, pivot, and scale.
LDX, the global exchange group, will leverage Exberry's platform to provide technology for a wide variety of asset classes - from new security tokens, to traditional assets such as commodities or derivatives. Exberry's exchange infrastructure will help LDX to deliver initiatives designed to improve the end-to-end investment model and implement processes that will drive down costs and increase operational efficiencies, to the benefit of the end investor. Exberry was chosen for its modern, scalable, easily-deployed system and its client focused engagement model.
Exberry delivers an exchange matching engine that is easy to integrate, delivered as a "Matching Engine-as-a-Service" concept, allowing LDX and their clients to reap the full benefits of an exchange-grade solution that can be cloud-based or on-premise. The flexible modular structure means Exberry's clients will technically be able to start rolling-out a new exchange location within a number of weeks, rather than months or years, and enables global operations to be run from a single location.

James Davies, Director of LDX, said: "Exberry has emerged as the exchange platform provider and its exchange matching engine is an important addition to our technology suite to drive our strategy to transform the investment model. We were immediately impressed by Exberry's modern architecture, the ability to add new asset classes in a timely and cost efficient way, and their client engagement model. It means that we can utilise our trading engine to support new initiatives globally, rather than being constrained by our technology and limited in what we desire to achieve."
Vj Angelo, Chairman LDX Group, said: "I am very excited about this partnership. Exberry will provide one of the key tools for LDX to execute its business plan over the coming months and years. The LDX ecosystem will provide new opportunities to financial markets players, and Exberry will become a cornerstone of that system."
Commenting on the announcement, Magnus Almqvist, Head of Exchange Development, said: "Collaboration and innovation are fundamental to Exberry and we are very excited to work with a visionary firm like LDX to deliver our exchange matching engine. We set up Exberry to help exchanges like LDX take advantage of new possibilities and seize the potential of new asset classes including security tokens and digital assets. This collaboration will make it quicker and easier for LDX to launch new markets anywhere in the world and ultimately scale its business and support its clients' growth."
Erez Zada, CEO of Exberry commented further. "We are very excited to have established this partnership with LDX and to bring our innovative solution and technology to the market. We are convinced we are going to help our clients take full advantage of advances in the exchange world."
Free Newsletter Sign-up