KKR's Pillarstone Platform Strengthens its Outreach in Europe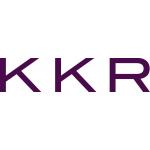 KKR's Pillarstone Platform Strengthens its Outreach in Europe
Trading Systems
,
Investment Management
,
Infrastructure
KKR Credit unveils the further expansion of its Pillarstone platform in Europe through the signing of a binding agreement with Alpha Bank and Eurobank in Greece. The agreement builds on the successful progress of the Italian platform that was announced in June 2015.
The new platform in Greece will provide fresh long-term capital and operational expertise to large Greek corporate borrowers, helping them stabilise, recover and grow for the benefit of all stakeholders. As with the Italian platform, the Greek banks will share in the upside as the businesses' performance recovers. Subject to final Board approval, the European Bank for Reconstruction and Development (EBRD) is considering co-investing in partnership with KKR and the banks.
Separately, in April this year, Pillarstone Italy announced the signing of an agreement with Premuda, a shipping group listed on the Italian Stock Exchange. The agreement will strengthen the company through the injection of significant fresh capital and by supporting its management team as it implements a new industrial plan. As part of this transaction, a third bank – Banca Carige – is joining the platform alongside the two original partners in Pillarstone's Italian platform, Intesa Sanpaolo and Unicredit.
Johannes P. Huth, Head of KKR Europe, Africa and Middle East, said: "Pillarstone presents an innovative and timely solution to banks across Europe in managing specific underperforming exposures. The agreement in Greece is an important next step in the development of a pan-European initiative and, together with the successful development of the Italian platform, demonstrates the benefits of the model for both companies, banks, and the wider economy."
John Davison, CEO of Pillarstone, said: "We are delighted with the positive reaction of both companies and banks to the Pillarstone platform. There is a compelling opportunity to expand the platform further across Europe, building on the successful blueprint of our agreements in Italy and Greece."
Free Newsletter Sign-up