INDATA releases EPIC DATA API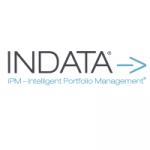 INDATA releases EPIC DATA API
Trading Systems
,
Cloud
,
Data
INDATA, a leading industry provider of software, technology and services for buy-side firms, today announced the general release of Epic Data API, a complete technology toolkit for connecting systems and data sources, extending or creating software programs, custom reports and mobile-friendly applications. The release is available to clients using INDATA's iPM Epic solution, the industry's first investment software platform specifically designed for the era of big data.
Buy side firms are under ever increasing pressure to not only replace legacy systems, but to do more with less by extending current systems to be able to keep up with the regulatory environment, increased investor scrutiny and downward fees pressures. This is where open APIs can offer firms a competitive advantage. APIs have numerous uses, effectively connecting key systems in a plug-and-play fashion, such as portfolio modeling/optimization applications, risk/analytics engines, compliance, OMS and back office systems. The use of APIs provide firms with greater flexibility, reduced costs and faster deployment times for essential information across the organization.
Epic Data API provides INDATA clients with a powerful technology toolkit that allows them to link and connect their external systems and data sources in a new way, resulting in the ability to provide accurate and up-to-date information via the big data tools already provided by iPM Epic, which can be leveraged to extend current software programs or create new ones along with custom reports and mobile friendly applications.
Implementation of Epic Data API also allows INDATA clients to unlock the power of their own INDATA analytics including portfolio and securities data metrics, compliance, performance, risk, attribution and other key system calculations which can be shared or used to power external applications and reports in an efficient manner. "We are very excited to announce the release of Epic Data API," commented David J. Csiki, President of INDATA, "Epic Data API greatly extends and expands the capabilities of our iPM Epic solution, allowing our clients to leverage a best-of-class set of technology tools to create greater ROI, operational efficiency and reduced costs," he added. For more information on INDATA's product offering, visit www.indataipm.com
The use of APIs provide firms with greater flexibility, reduced costs and faster deployment times for essential information across the organization. Epic Data API provides INDATA clients with a powerful technology toolkit that allows them to link and connect their external systems and data sources in a new way, resulting in the ability to provide accurate and up-to-date information via the big data tools already provided by iPM Epic, which can be leveraged to extend current software programs or create new ones along with custom reports and mobile friendly applications. Implementation of Epic Data API also allows INDATA clients to unlock the power of their own INDATA analytics including portfolio and securities data metrics, compliance, performance, risk, attribution and other key system calculations which can be shared or used to power external applications and reports in an efficient manner. "We are very excited to announce the release of Epic Data API," commented David J. Csiki, President of INDATA, "Epic Data API greatly extends and expands the capabilities of our iPM Epic solution, allowing our clients to leverage a best-of-class set of technology tools to create greater ROI, operational efficiency and reduced costs," he added. For more information on INDATA's product offering, visit www.indataipm.com
Free Newsletter Sign-up