FlexTrade & OTAS to Unveil Integration with Symphony at TradeTech Europe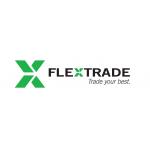 FlexTrade & OTAS to Unveil Integration with Symphony at TradeTech Europe
FlexTrade Systems, a global leader in multi-asset execution management systems is pleased to announce the first integration between OTAS Technologies' natural language intelligence and analysis systems, and Symphony Communication Services LLC's platform, in the company's FlexTRADER EMS.
For buy-side traders this means not only do they have access to OTAS's live market
analytics and intelligence, but also where this might influence their trading strategy they can communicate this in natural language, in the trader's Symphony chat with their portfolio manager.
Andy Mahoney, Director of Business Development for FlexTrade UK in London commented, "In recent months FlexTrade has integrated both Symphony's messaging platform and OTAS's analytics and trader intelligence. The availability of each of these platforms in the open architecture of FlexTRADER EMS has made it possible seamless integrate the two. The result is faster, more effective communication."
Commenting on this development, Charlotte Wall, Managing Director and Head of Sales and Marketing for OTAS Technologies said, "FlexTrade has taken advantage of the OTAS Apps Suite's capabilities demonstrating the user benefits we envisaged for our product. We're delighted that FlexTrade is the first to deliver OTAS natural language over Symphony and look forward to building this partnership."
FlexTrade is demonstrating this integration at TradeTech Europe in Paris, April 12th & 13, where the company is exhibiting at Booth 20.
Free Newsletter Sign-up