Exscudo exchange: the most secure trading environment in the market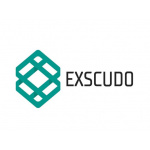 Exscudo exchange: the most secure trading environment in the market
A fully functioning version of Exscudo exchange has been launched to bring possibly the fastest and easiest trading to the world. The exchange is working in an ecosystem with the mobile wallet and encrypted messenger app called "Channels". Both of these products are based on the in-house blockchain of Exscudo – EON, ensuring the safety of funds. The exchange is designed to combine the benefits of decentralized and centralized technology to couple high speed of operation, scalability, and security.
At the moment Exscudo exchange allows making deposits in five different currencies: EON, BTC, BСH, ETC, and ETH but in the team plans to add support of over 50 different currencies. It is possible to track quotations of chosen currency pairs, 24 hours trading volume and price change. The exchange allows making orders in two tabs, on either EON or BTC markets allowing to follow the best buying price for specific currency and to see the maximum amount of funds to be purchased. Exchange supports easy withdrawal to the Exscudo Channels wallet App or any other wallet of choice. KYC information and personal identity is verified with Google 2FA on a mobile device to protect the funds further.
The problem of most centralized exchanges is that the deposits are stored in a single centralized database, creating a singular point of entry that can be exploited by hackers. The centralized approach is the most popular on the market, even though it prioritizes speed of operation over the safety of funds. Exscudo exchange combines the best of both worlds by storing deposits directly in user's wallets, that are connected to the exchange through the EON blockchain. Therefore, the exchange merely plays a role of an escrow agent, signing transactions and ensuring safety. This approach guarantees that Exscudo deposit system brings the maximum protection, ease, and effectiveness to trading.
Possibly the main advantage of Exscudo is its backend. The Exscudo team will release an open API that will allow users to connect their trading bots and connect to the exchange with desktop software and trading terminals in the near future. According to the developers, once all infrastructure goes live, Exscudo will be able to operate as productive as NASDAQ trading platform. Thanks to the API of Exscudo, the exchange will allow connecting other products of Exscudo ecosystem directly. For example, Exscudo merchant will enable businesses to receive automatically converted cryptocurrency payments to their bank accounts in a matter of seconds.
Exscudo team makes an effort to redesign the way exchanges work to achieve a site of strategic goals, rather than release another ordinary product. Whereas some aspects of the Exscudo Exchange that make it unique are not fully released, it will be exciting to revisit the project in the next months, when other platforms of the ecosystem will go live.
Free Newsletter Sign-up