Energie Steiermark AG Chooses Ancoa for Energy Trade Surveillance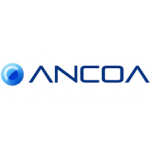 Energie Steiermark AG Chooses Ancoa for Energy Trade Surveillance
Ancoa, provider of contextual surveillance and insightful analytics for exchanges, regulators, buy- & sell-side firms, today announced that it has been selected by Energie Steiermark to monitor trading activity covered by MAR (Market Abuse Regulation) and REMIT. As one of the largest service providers in Austria, Energie Steiermark's main focus is on energy efficiency and innovative service offerings in the fields of electricity, natural gas, heating and mobility.
Following a rigorous review of trade surveillance providers, Energie Steiermark selected Ancoa to monitor derivatives and physical commodity transactions executed on the main energy markets as well as the monitoring of OTC trades and transactions executed on other venues trading Energie Steiermark.
Preventing market abuse by detecting manipulation attempts has become a regulatory requirement for energy market participants across the European Union, with global regulatory efforts being introduced to uphold the integrity of the markets. Under MAR, energy and commodity trading industries must, for the first time, prove that they have adequate surveillance capabilities in place in order to accurately detect and report instances of potential market abuse to regulators.
Christian Purrer, Spokesman of the board, Energie Steiermark, said: "We have chosen Ancoa because they were able to rapidly demonstrate in a proof of concept the ability to integrate with the principle energy market. Furthermore within the PoC, Ancoa presented Energie Steiermark's trading activity in the context of the entire energy market. Our selection of Ancoa's surveillance platform means we can be confident that we are meeting our regulatory and compliance obligations in a comprehensive way."
Stefan Hendrickx, Founder and Executive Director, Ancoa, added: "We are very excited to have been selected by Energie Steiermark to supply their trade surveillance solution. Since our accreditation as a Trayport Certified Software Provider in September, we have continued to work with energy firms to help ensure they meet their regulatory requirements under MAR and REMIT. Developing energy trade surveillance capabilities has been a key strategic decision for us and we look forward to helping more energy firms meet their trade surveillance requirements."
Free Newsletter Sign-up