Calastone Strengthens its Presence in Australasia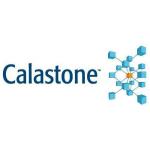 Calastone Strengthens its Presence in Australasia
Trading Systems
,
Transaction Banking
,
Infrastructure
Calastone, the global fund transaction network, has expanded into New Zealand, bringing critical infrastructure to support smoother transaction flow across Australasia.
Calastone Managing Director Australia, Sarah Hayward, said the firm's extended cross border coverage enables transactions between Australian and New Zealand platforms, fund managers and respective counterparts.
"Our expansion has been primarily driven by our Australian clients wanting access to cross-border opportunities and New Zealand clients embracing automation," she said.
Calastone's technology provides total interoperability, relieving asset managers, platforms, custodians, and administrators from the burden of unifying or standardising legacy technologies for straight through processing of information.
The network operates like a universal adapter, connecting to existing systems as opposed to mandating conformity for the smooth processing and confirmation of fund orders between sending and receiving party.
"New Zealand firms can now benefit from the efficiency of streamlined processing that we provide around the globe, where momentum, size and governance have out-dated manual processing," Ms Hayward said.
Tom Reiher, co-founder of fund administration business MMC, said with the growth in the number of New Zealanders investing, manual and archaic practices will be unsustainable.
"Using Calastone, we'll be able to scale up to efficiently process much higher volumes of transactions at a reasonable marginal cost," Mr Reiher said.
"Calastone brings a scalable, manageable and controllable solution that relieves us from the intense information flow associated with the large volume of transactions we manage every year."
David Campbell, Senior Manager Client Services at Public Trust Corporate Trustee Services said the move to Calastone is expected to bring efficiencies to its processing of Australian and international investments.
Ms Hayward said the first Trans-Tasman transaction was an order received by an Australian manager.
"The New Zealand funds management industry is an international facing market in which transaction volumes are increasing significantly," she said.
"We are thrilled to bring connectivity to this market and look forward to welcoming new firms as they adopt smarter solutions to streamline order processing
Free Newsletter Sign-up