Platform Black strengthens alternative finance team with regional hires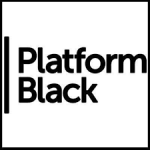 Platform Black strengthens alternative finance team with regional hires
Platform Black, a provider of alternative finance to UK businesses, has expanded its team in strategic regional locations to better help SMEs access working capital quickly. Gareth Jones, Business Development Manager, is based in Basingstoke and supports companies across South-West England and Wales. Dave Saddington, Regional Sales Director, is based in Manchester and covers The Midlands and Northern England.
"SMEs in today's marketplace can often struggle to raise loan capital from their banks. Coupled with lengthy payment terms from their customers, it's easy to see why they might be left feeling a little stuck. After all, without adequate cashflow, taking on new projects and paying employees is a real challenge. I'm keen to educate companies on the complementary alternatives out there which are sometimes overlooked." said Gareth.
Dave added, "It's an exciting time to be part of the alternative finance scene as it really is helping companies achieve their full potential. We're keen to support SMEs with a structured approach to working capital, in conjunction with existing banking services, so that they can achieve growth."
Both Gareth and Dave will also work closely with local accountants, brokers and solicitors to help them explore the benefits of alternative finance for their clients. Gareth brings over 10 years' experience in various roles in banking, relationship management and commercial finance, having completed stints at Barclays and Lloyds. Dave has over 35 years' banking experience in commercial and business sectors at Yorkshire Bank and The Royal Bank of Scotland.
Caroline Langron, Managing Director at Platform Black said, "Over the past year we've seen some big changes here at Platform Black. We're building out our sales and operational teams to support our focus on transparency, due diligence and being able to deliver funding approval speedily. We're fast approaching the £100 million invoices traded mark and are confident that Gareth and Dave will be a testament to the team at this exciting time."
Platform Black enables companies to secure finance against single invoices, so they can release working capital quickly. With no lock-in contracts or registration fees, finance which would otherwise be tied up is often available from private global funders within just a few hours. Since its launch in 2012, over £94 million invoices have been traded.
Free Newsletter Sign-up