Mizuho Financial Group Taps Cognizant to Develop a Distributed Ledger Solution for More Efficient and Secure Trade Finance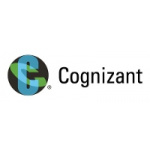 Mizuho Financial Group Taps Cognizant to Develop a Distributed Ledger Solution for More Efficient and Secure Trade Finance
Cognizant today announced that it has been selected by Mizuho Financial Group, one of the largest financial institutions in the world, to develop a distributed ledger solution to make trade finance more efficient and secure.
Cognizant will use Corda, a distributed ledger platform developed by R3, a consortium of the world's largest financial institutions, to digitize trade documents such as letters of credit and bills of lading. This will provide Mizuho Financial Group and its customers with a framework to explore the use of distributed ledger technology to reduce fraud, delays and other business risks arising from costly paperwork, and provide enhanced visibility to all parties involved in the trade and transport value chain.
The engagement marks the expansion of a strategic partnership between Mizuho Financial Group and Cognizant to leverage distributed ledger technology for building new work processes to make transactions and digital interactions more secure, efficient and cost-effective, thereby delivering superior experience to customers.
"We are pleased to be the early adopters of distributed ledger technology in Japan to power our processes and workflows," said Daisuke Yamada, Managing Executive Officer and Chief Digital Innovation Officer of Mizuho Financial Group. "We continue to work aggressively towards expanding the implementation of new technologies across the group in order to provide better and advanced financial services to our customers. Cognizant's global financial services and digital transformation expertise complements our vision and has opened additional avenues for us to tap the potential of distributed ledger technology."
"Trade finance has been a major area of focus for R3 and our members over the last year," said David E Rutter, CEO of R3. "Corda's unique technology was developed specifically to address the type of challenges this industry faces, making traditionally paper-based processes more secure, cost-effective and efficient. It's the only distributed ledger platform built from the ground up in direct response to the specific pain points encountered by market participants in areas such as trade financing."
"Distributed ledger technology heralds a significant opportunity for the financial services industry to create greater trust and accountability," said Prasad Chintamaneni, President of Global Industries and Consulting at Cognizant. "We have developed comprehensive capabilities over the years to be a trusted advisor in the fast-moving distributed ledger market and are diligently investing in solutions that bring together best-in-class technology with the full-suite of services necessary to realize distributed ledger's full potential. We are proud to be partners with pioneering organizations such as Mizuho Financial Group in paving the way for distributed ledger innovations of tomorrow."
Free Newsletter Sign-up