Eagle Alpha Strengthens Offering With New Fundamental Research Product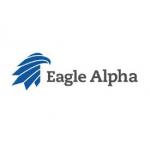 Eagle Alpha Strengthens Offering With New Fundamental Research Product
Eagle Alpha has launched a new component to its research suite, Investment Themes. This service consists of fundamental research that will provide insights from non-traditional sources on 100 global investment themes.
These 100 themes will be chosen by our team of experienced analysts based on their understanding of the key topics that will drive equity markets in the months and years to come.

The Investment Themes research team is comprised of experienced buy-side and sell-side analysts and highly skilled data scientists. These experts are empowered by both proprietary and third party systems that enable them to provide investment insights from non-traditional sources. Amongst the many non-traditional sources used are forums and blogs, data APIs, review websites, web traffic data, web search data, mobile and app data, and social media.

Investment Themes will initially focus on the Technology, Financials, Consumer Discretionary and Consumer Staples sectors with plans to fill out the other six S&P Sectors over time. These 4 sectors comprise of almost 60 per cent of the market cap of the global equity market.

Emmett Kilduff, CEO and founder of Eagle Alpha, said: "Over the last few years, fundamental investors have told us that - for them - the crucial information isn't so much in real-time analysis from the web, but rather insights regarding long-term trends. Data-driven, fundamental insights are what asset managers are asking us for - but there has not been anything out there that could harvest and utilise the intimidating amount of data on the web for long-term insight. Our product is designed to meet that need."

As well as launching a new service, Shannon Callan joins the team. Previously Callan was Director of Equity Research at TCW Group, an LA-based asset manager with $175.3bn AUM. At Eagle Alpha, Callan will be Research Co-ordinator and Analyst, and will be responsible for the quality of research by Eagle Alpha while producing research on the global financial sector.

Upon appointment, Callan said: "The amount of unstructured data continuously generated by the online world contains a treasure trove of information. But expertise is required to find, clean and analyse this data for investors. Eagle Alpha understands that with the right combination of technology and investment experience, it can deliver to investors an entirely new set of information they can integrate into their investment process. Access to this new information is bringing about a shift in the competitive paradigm for asset managers. Eagle Alpha is a leader in this field and I'm delighted to join the team."

Eagle Alpha will be launching Investment Themes this evening at an event dedicated to examining how fundamental investors can leverage the web. Hosted at The Westbury Hotel in London, the event will feature a panel discussion with representatives from Schroders, Twitter and Vocalink, as well as the launch of an accompanying white paper on the topic. Eagle Alpha analysts will present their data-driven research and be available to answer questions about their work.
Since its launch in 2013, Eagle Alpha has raised $3.5m from hedge fund managers and investment bankers.

Eagle Alpha will close its next round of fundraising at the end of June.
Free Newsletter Sign-up