Thomson Reuters Announces The Second Annual Taxologist Awards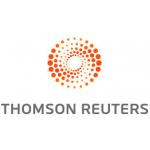 Thomson Reuters Announces The Second Annual Taxologist Awards
Thomson Reuters announces the second annual Taxologist Awards, a program that recognizes outstanding tax departments and individuals who excel in maximizing tax function effectiveness.
The Taxologist Awards were developed in 2014 to honor excellence in the tax department and support the growing need for technology expertise in the tax profession. The awards seek to recognize the most effective leaders in the increasingly critical tax technology space.
The Taxologist of the Year - Corporation winner will receive a $10,000 donation made on their behalf to the accredited U.S. school of their choice to further technology education initiatives.
"The Taxologist Awards are an opportunity to recognize the pioneers of the tax technology world," said Joe Harpaz, managing director of ONESOURCE at Thomson Reuters. "Professionals with tax training who have also mastered technology represent the future of the profession. In fact, in a survey of corporate tax professionals in the U.S., 90 percent stated that a tax technology role will play a critical role in the structure of the tax department in the future. These awards honor these trailblazers and their remarkable achievements in improving data quality, tax process efficiency and tax insight."
"The Taxologist Awards made me and all the winners feel so special," said Judy Hemric, vice president of tax at Tube City IMS and winner of the Taxologist Award for Excellence in Tax Process Transformation. "We were treated like VIPs at the SYNERGY conference, but then the recognition and support just continued all year. It was a wonderful experience, one of the best in my career and one that I'll never forget."
The awards will be reviewed by a panel of industry leaders including:
Ralph Cunningham, managing editor of International Tax Review
Eli J. Dicker, executive director of the Tax Executives Institute
Carol Fox, vice president of global accounts, Thomson Reuters
Joe Harpaz, managing director of ONESOURCE, Thomson Reuters
Lauren Kovar, director, client advisory, Thomson Reuters
Brian Peccarelli, president of Tax & Accounting, Thomson Reuters
The Taxologist Awards will recognize tax technology innovators in seven categories:
Taxologist of the Year – Corporation
Taxologist of the Year – Certified Implementer
Innovative Tax Department of the Year
Excellence in Tax Process Transformation
Excellence in Data Management
Excellence in Tax Effective Supply Chain Management
Excellence in Tax Research
Winners of the Taxologist Awards will be announced at SYNERGY 2015, a conference for users of Thomson Reuters ONESOURCE tax technology, on Nov. 10
Free Newsletter Sign-up