SWIFT Supports Successful Go-Live Of T2S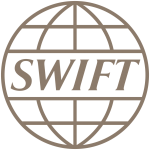 SWIFT Supports Successful Go-Live Of T2S
SWIFT announces that its Value Added Network (VAN) Solution for T2S went live as planned on 22 June, supporting the launch of the new pan-European securities settlement platform.
Four central securities depositories (CSDs) – Bank of Greece Securities Settlement System (BOGS), Depozitarul Central (Romania), Malta Stock Exchange and SIX SIS (Switzerland) – went live on T2S earlier this week, together with a number of central banks and Directly Connected Participants (DCPs). The migration was smooth, and the SWIFT VAN is now carrying live T2S traffic between the T2S platform and a number of participants including the four CSDs.
The Bank of Greece Securities Settlement System confirmed: "During the migration weekend all our activities were executed in accordance with the playbook and well ahead of the schedule. Our participants have been involved in all relevant testing phases and they were well prepared for the migration. BOGS highly appreciates the level of support that SWIFT has provided during the period of preparation, testing and migration to T2S."
Silvia Buicanescu, CEO, Depozitarul Central, said: "Depozitarul Central was involved from the beginning of the T2S project and it has been a journey full of challenges and accomplishments. Depozitarul Central selected SWIFT for T2S connectivity. All internal as well as bilateral and multilateral tests with T2S and the T2S community were successfully performed. The Eurosystem certification acknowledges that Depozitarul Central has completed the mandatory certification test cases. As part of the first wave of CSDs using T2S, Depozitarul Central reaffirms its long-standing commitment to constantly offering top services. We are proud to be part of this major infrastructure project and we kindly appreciate the support of the ECB, authorities, partners and participants for the fruitful collaboration."
Alain Raes, Chief Executive, EMEA and Asia Pacific, SWIFT, said: "The successful transition by T2S to live operations is a major milestone in the ongoing harmonisation of clearing and settlement in Europe. We are delighted to be supporting our community in this important transition and we look forward to continuing our support as the migration progresses. Our T2S connectivity solution is operating as expected, and is ready to accommodate additional volumes as they come on stream."
SWIFT's VAN Solution is enabling T2S participants to connect to the T2S platform for the secure exchange of business information, in ISO 20022 format, with the highest resilience, and with minimal risk and cost. In addition to the four CSDs named above, a large number of other CSDs and banks have selected SWIFT for T2S connectivity - including Clearstream, Euroclear, Iberclear, Interbolsa, KDD Central Securities Clearing Corporation, BNP Paribas Securities Services, Citi, Deutsche Bank and Societe Generale Securities Services.
SWIFT has also created a full suite of complementary products and services to support its customers - both those connecting directly and those that will be indirect participants - in the transition to T2S. These services leverage SWIFT's unparalleled track record of managing technical platform migrations and securities market infrastructure initiatives. They also draw on SWIFT's unrivalled expertise in the ISO 20022 standards underpinning T2S communications.
SWIFT will continue to support its community in this era of major change in the securities industry. In particular, it will help customers improve their asset servicing efficiency and implement their harmonisation plans. SWIFT will also promote the use of its solutions for the collateral management activities that are now of key importance.
Free Newsletter Sign-up