SuMi TRUST goes live with Lombard Risk REPORTER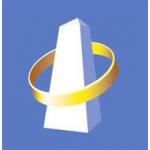 SuMi TRUST goes live with Lombard Risk REPORTER
Lombard Risk Management plc (LSE: LRM) ("Lombard Risk"), a leading provider of integrated regulatory reporting and collateral management for the financial services industry, is pleased to announce that the London branch of Sumitomo Mitsui Trust Bank has successfully gone live with Lombard Risk REPORTER for Bank of England / Financial Conduct.
Authority regulatory reporting.
Sumitomo Mitsui Trust Bank, Limited forms the core of Sumitomo Mitsui Trust Group as one of the largest institutional investors and the leading trust bank in Japan.
As a London branch of an overseas bank, SuMi TRUST in London is regulated by the PRA and FCA and required to submit both statistical and prudential reporting to the Bank of England. Significant changes are expected from both authorities within the next 12 months namely, European Banking Authority (EBA) Liquidity Coverage Ratio (LCR) in XBRL format, and further complexity is expected to the Bank of England reporting.
SuMi TRUST decided to extend its use of REPORTER to London when the rFrame platform it had been using became no longer supported by Wolters Kluwer Financial Services. SuMi TRUST already uses Lombard Risk REPORTER in Singapore and New York to meet local regulatory demands to the Monetary Authority of Singapore and Federal Reserve respectively. While SuMi TRUST went through an extensive review of available UK regulatory reporting systems for UK branches, REPORTER was seen as the vendor of choice to provide a longer-term strategic solution to meet multi-country regulatory reporting requirements and ongoing regulatory support.
Cliff Dowton, Head of IT, from SuMi TRUST in London says: "We evaluated a number of regulatory reporting systems to meet our UK regulatory reporting requirements. We selected Lombard Risk REPORTER because of their strong track record in the UK and our own success implementing the solution in other overseas locations."
REPORTER is an end-to-end regulatory reporting solution for the global financial services sector which is used by over 300 firms globally, 160+ for Bank of England reporting and more for EBA Common Reporting here in the UK. REPORTER for Bank of England reporting enables firms to:
· Automate an end-to-end regulatory reporting process from data acquisition,
standardisation through to calculation, reporting and submission via OSCA and GABRIEL
· Select from multiple deployment options that fit around existing architectures and processes that support a rapid deployment and superior solution total cost of ownership relative to other systems.
· Leverage existing data sources for complete coverage of reporting requirements.
· Achieve enhanced ad-hoc reporting
Robert Markham, EMEA Head of Sales Regulatory say: "We are delighted to have expanded our relationship with SuMi TRUST and that they are now live on Lombard Risk REPORTER in the UK within the agreed timespan and budget. We have seen a considerable increase to the client base in recent months, partly due to a significant number of former rFrame clients who found themselves in a similar situation to SuMi TRUST and took the opportunity to find a strategic solution."
Free Newsletter Sign-up